Our Favourite
This King Koil memory foam mattress with cotton-like soft fabric is best for everyday use.
The multipurpose and high-resilience memory foam mattress comes with a 10 years warranty.
Are you looking for a medium firm mattress with orthopaedic advantages?
If yes, then the gravity foam comfort mattress from King Koil is the best option for you. 
This King Koil queen-size mattress is ideal for senior citizens and people with spine alignment issues.
The natural body contouring technology of this mattress seamlessly envelops your body, ensuring an uninterrupted sleep throughout the night. 🌃
Also, the 2 layers of high-density memory foam provide you with the best comfort and support.
Moreover, it comes with a fur-like soft top and a robust resilience foam at the core. 
Overall, this mattress will help keep your spinal cord aligned in its natural "S" shape. 
Pros
| | |
| --- | --- |
| | It helps with spine alignment and body contouring |
| | The combination of memory foam and high-resilience foam offers back support |
| | Made from modern sleep grade material for the best sleeping experience |
| | This mattress comes with 10 years of warranty |
| | It provides sheer luxury and comfort |
Cons
| | |
| --- | --- |
| | It is not available in different sizes |
| | It is a little more expensive than other memory foam mattresses |
Luxury Choice
Pick the best mattress when it comes to your spinal health. It is one of the best luxury mattresses in India.
Designed to encourage spinal alignment and postural correction, this mattress promises restful and healthy sleep.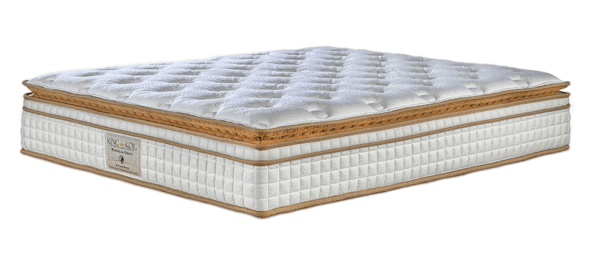 The King Koil Maharaja Grand Spring Mattress comes with premium memory foam and HD pocket springs. 
Each layer of this mattress contributes to increasing cosiness and encouraging uninterrupted sleep. 
It is a zero-flip premium mattress with high tensile HD pocket springs and advanced MSI technology. 
This MSI technology of this King Koil mattress does not transfer the motion effects of one side of the mattress to another side. 🥳
Moreover, the HD pocket rings are well-wrapped in cloth cases and packed together. 
The best part is that each spring can independently compress when pressure is applied to it. 
A memory foam layer over the springs also ensures optimal temperature control. 
Also, it contours the body seamlessly, providing brilliant comfort to the lower back and neck. 🤩
The outer cover of this mattress is composed of ultra-soft knitted fabric. 
In the end, this spring koil mattress keeps the surface breathable and prevents fungus and bacteria breeding. 
Pros
| | |
| --- | --- |
| | It is resistant to mould, fungus, and bacteria growth |
| | This mattress provides brilliant body support |
| | Features the latest MSI technology |
| | Available in different sizes |
Cons
| | |
| --- | --- |
| | It is more expensive compared to other mattresses of similar composition |
| | This mattress may not be suitable for senior citizens |
Great Value For Money
This luxury double bed and single bed mattress is made from premium quality naturally-sourced latex.
Say goodbye to your back pain woes with this natural response and posture sense latex mattress.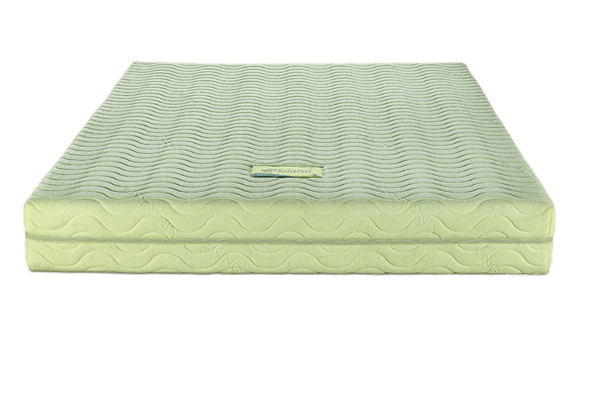 This is one of the best King Koil mattresses and offers you a luxurious bedding experience. 
The natural elasticity of latex prevents sagging after continuous usage. 
Also, this 100% natural latex mattress offers buoyant support, thanks to its mild cushioning quality.
It is resistant to mould, fungus, and bacteria growth. 
Moreover, the high-resilient structure of this mattress provides firm support to the spinal cord. 
The breathable and soft knitted fabric on the top offers a soothing touch to the skin.
Made from premium quality latex, this mattress prevents motion transfer, ensuring an uninterrupted sleep all night long. 🛌🏻
For additional comfort, the brand has used BodySink foam for this mattress and the high GSM viscose knitted fabric for the topmost layer.
This mattress comes with a 10 years warranty and is the perfect balance for comfort and support.
Pros
| | |
| --- | --- |
| | It offers an excellent motion transfer feature |
| | This mattress is made from high-quality BodySink foam for supreme comfort |
| | This mattress can be used on both sides |
| | It comes with a 3D air mesh for natural air ventilation |
| | It is available in different sizes |
Cons
| | |
| --- | --- |
| | Kids may not feel comfortable sleeping on this mattress |
| | This mattress can be too expensive for salaried persons |