Who is Sleep Hero?
We're a team of super enthusiastic sleep addicts from around the world who test hundreds of sleep products and share everything - the good, the bad, and the uncomfortable - with you.
Our mission is to help millions of consumers around the world make better choices - and more easily.
We want to help you make the right choice for your sleep because your sleep matters!
Sleep Hero India was founded in March 2021 and is part of a global network of partner sites:
We're constantly growing and expanding into new markets.
This helps us explore the world of sleep worldwide and share our experiences.
Millions of readers trust us to help them choose the best mattresses and sleep products available online.
Content team and sleep experts
We are a team of sleep heroes dedicated to finding the finest sleep products in India and beyond.
Our team reaches far beyond the borders of India and consists of over 50 collaborators and independent experts from all corners of the world.
We work with:
Editors who are passionate about sleep
Independent testers who experiment products in real-world conditions from a consumer viewpoint
E-commerce professionals who find the best deals and discounts for our readers
Sleep experts who provide specific advice for a variety of different needs
Our global heritage gives us a unique viewpoint, and we understand that different people need different products.
We also work with testers of different genders, body weights, sizes, and ages, all of whom have different sleep choices.
Our content team
Although we work with several testers, we have a small group of core content creators who make this website possible.
Here's a brief overview of the Sleep Hero India content team.
Nicky's travelled the world and slept on a fair number of beds - from luxurious king sizes in five-star hotels to creaky, worn innerspring mattresses in dodgy hostels. Now she's on the hunt to find the best in the sleep world in the UK and beyond, and share it all with the Sleep Hero team.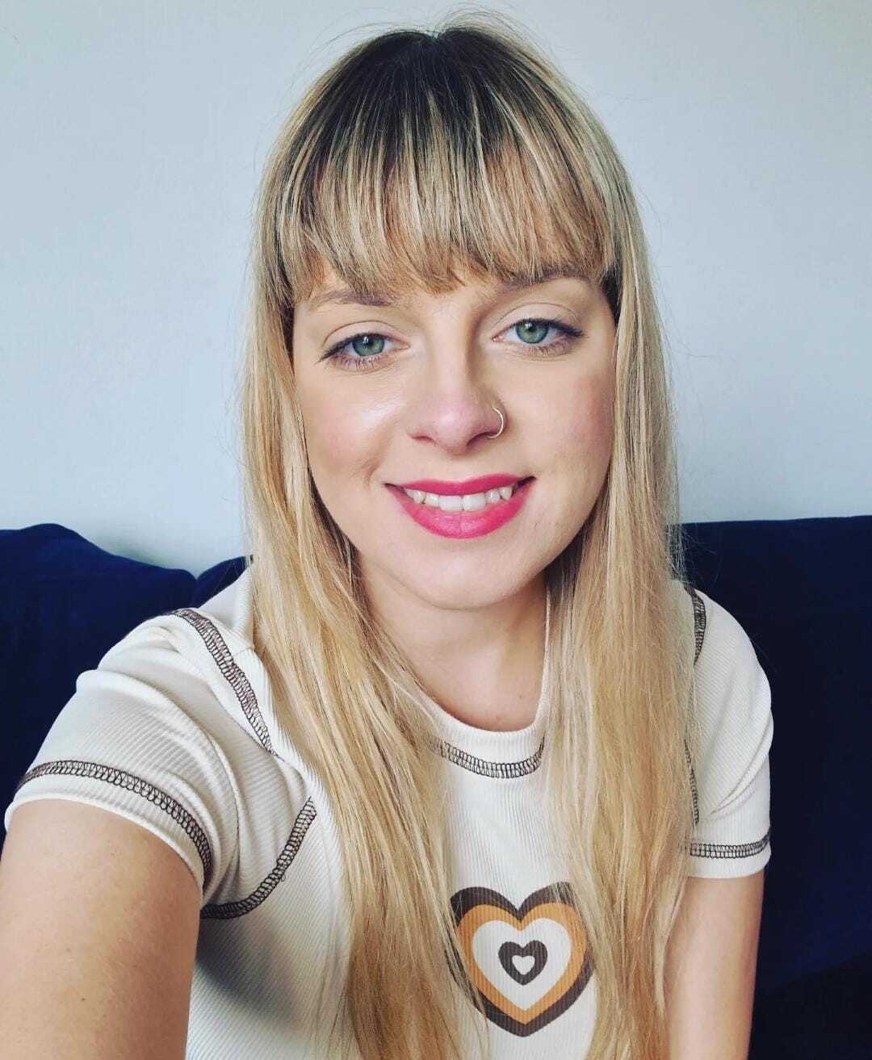 Holly began as a sales consultant in one of the leading UK bed stores. She learned about the sleep needs of the UK public and worked with some of the top UK brand representatives. When Holly became a content writer, she was determined to focus her writing on helping people make better sleep choices.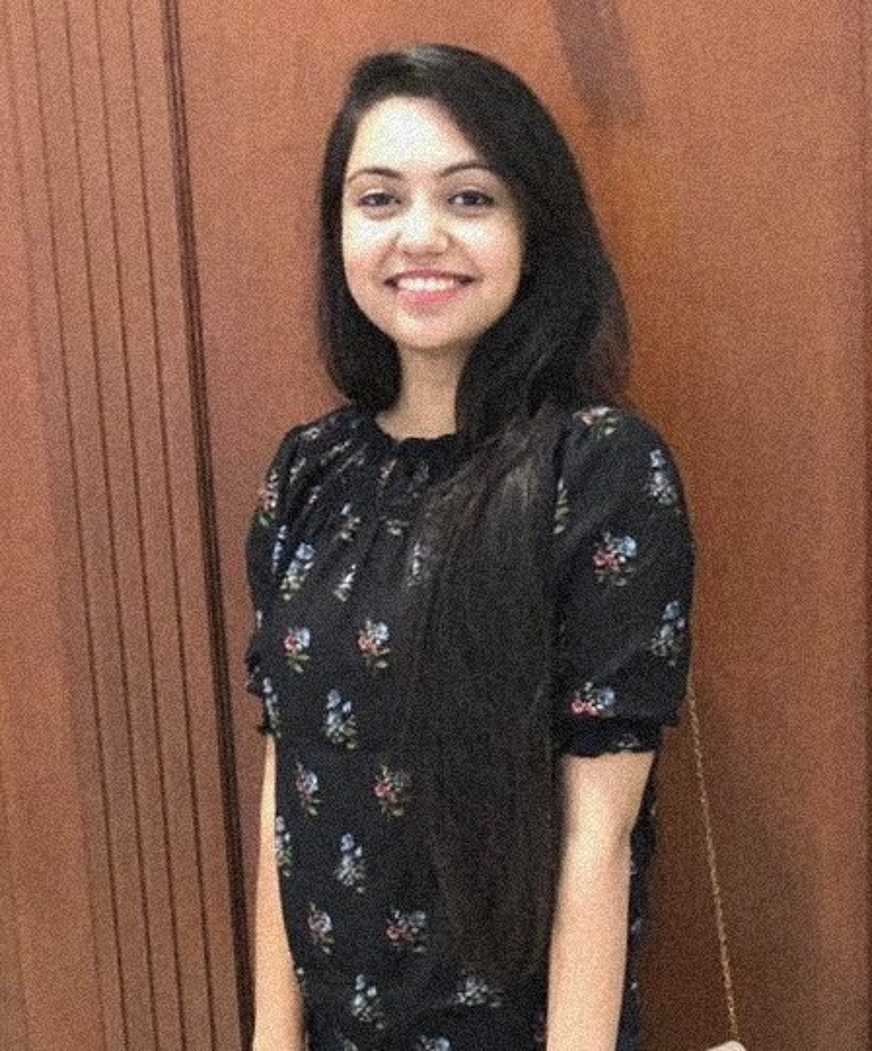 Aeman is a freelance writer and researcher who has spent the last few years helping people find accurate, helpful information through web publications. She has spent many hours staring at her ceiling trying to fall asleep, and now channels her frustration into researching sleep solutions and sharing insights with fellow insomniacs. Aeman spends her downtime trying out new restaurants and cuddling with her dog.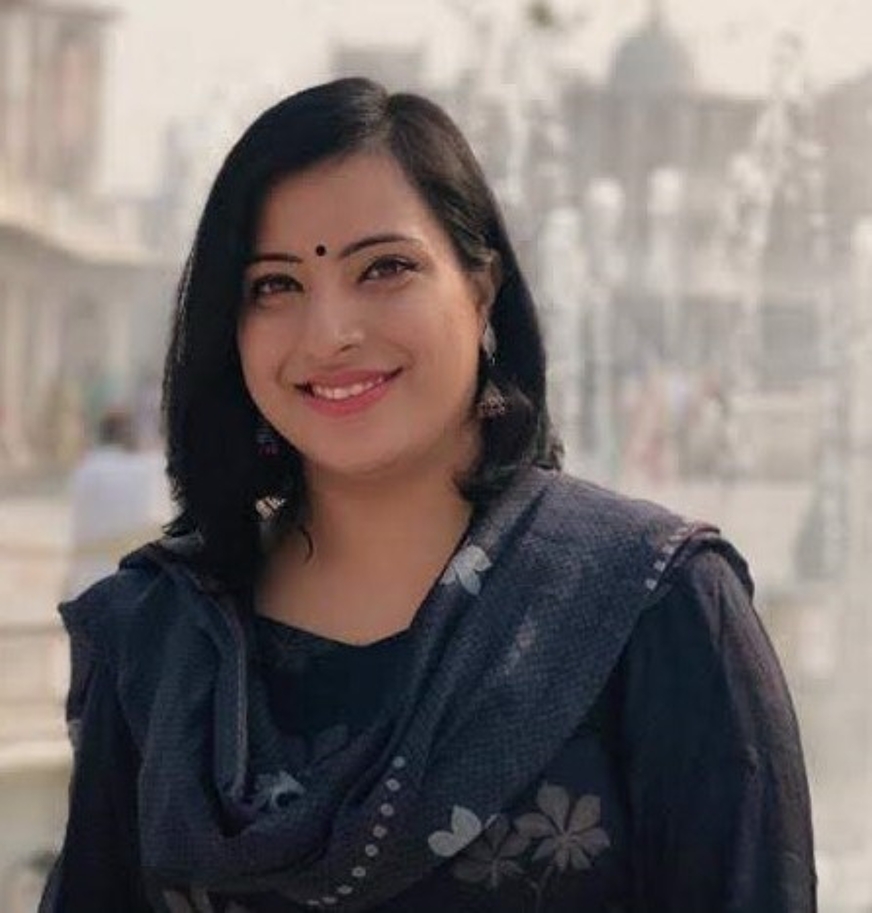 Navkiran is an experienced writer with 6+ years of industry experience. She not only loves to write on sleep accessories, but she is also a long-hour sleeper. On weekends she lay on her bed all the time while watching TV or sleeping. This is why she is in search of the best mattress for comfortable sleep and back support.
I am responsible for the elaboration of the corporate design and the creation of graphics for Sleep Hero. Thanks to my graphics, valuable information is presented to the reader in a simple way, the long text passages are loosened up and thus the user experience is maximized. My motto: Good design makes the world more awesome.
A website without developers is like a house without a foundation - that's why Sleep Hero couldn't do without Pawel. With over 12 years of experience, he's in charge of web development and responsible for the technical side of things. Pawel prides himself on always looking for the most efficient solutions to whatever life throws at him.
Like Pawel, Michal ensures the Sleep Hero website runs smoothly. He's a full-stack developer with a wide range of knowledge. Michal loves solving problems and sees an opportunity to learn something new everywhere - perfect qualities for an all-round software engineer.
Our sleep experts
We're also very proud to work with an international team of sleep experts who regularly host training sessions for our content writers and help us deliver the best content.
Take a closer look at our team of sleep experts: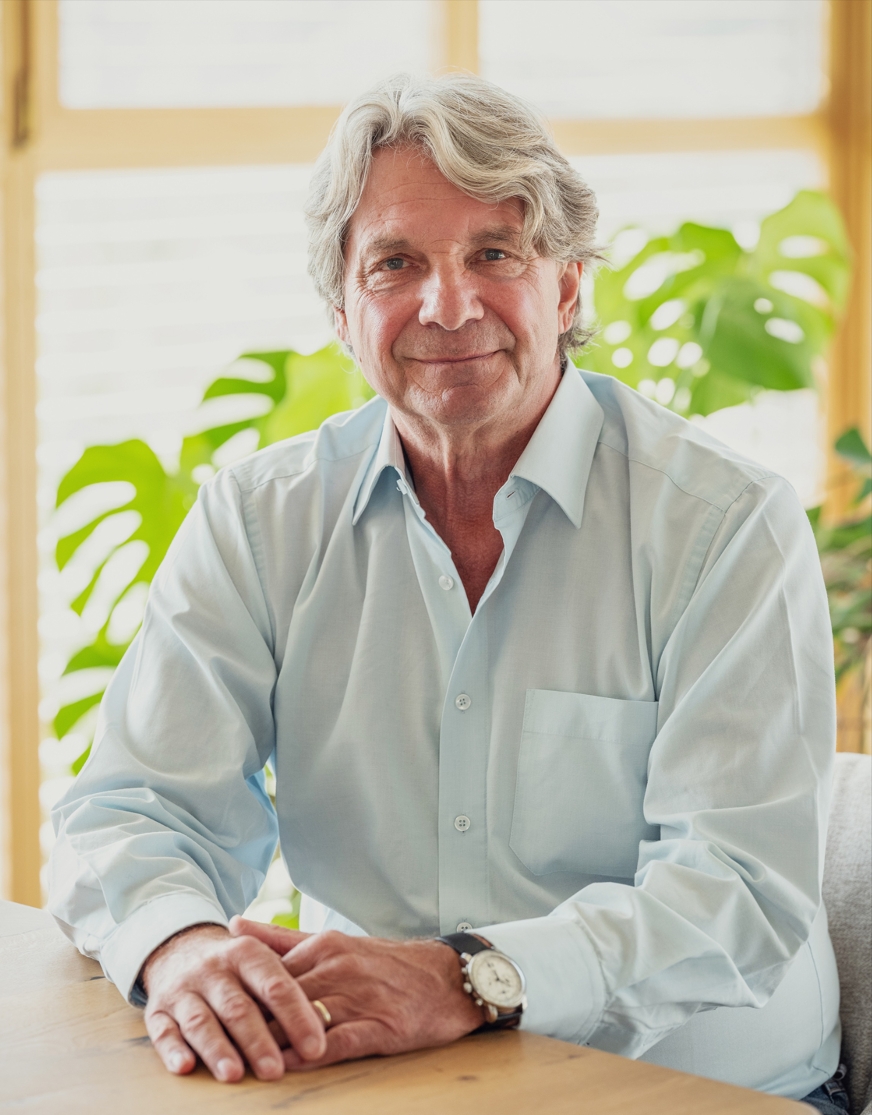 Walter is a true sleep expert, focusing on ergonomic consultancy in terms of mattresses and pillows. He has even developed mattresses. Based in Germany.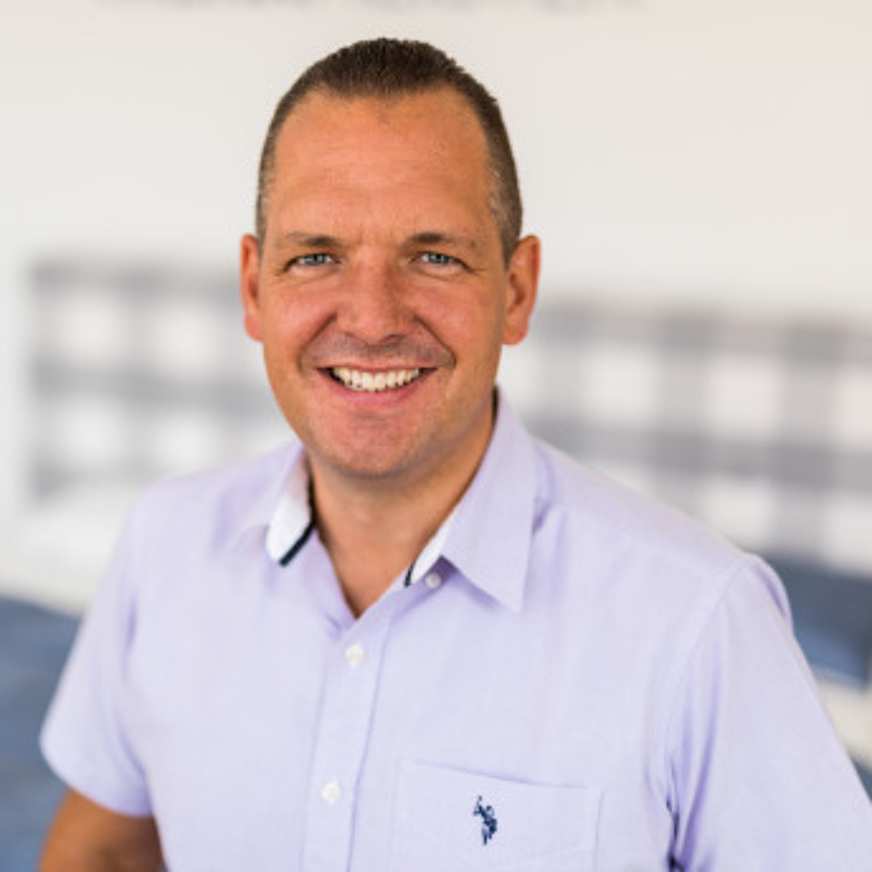 Björn is a sleep coach, working with both athletes and health professionals. He's also founded the online campus "Fit For Sleep" to share his training more widely. Based in Germany.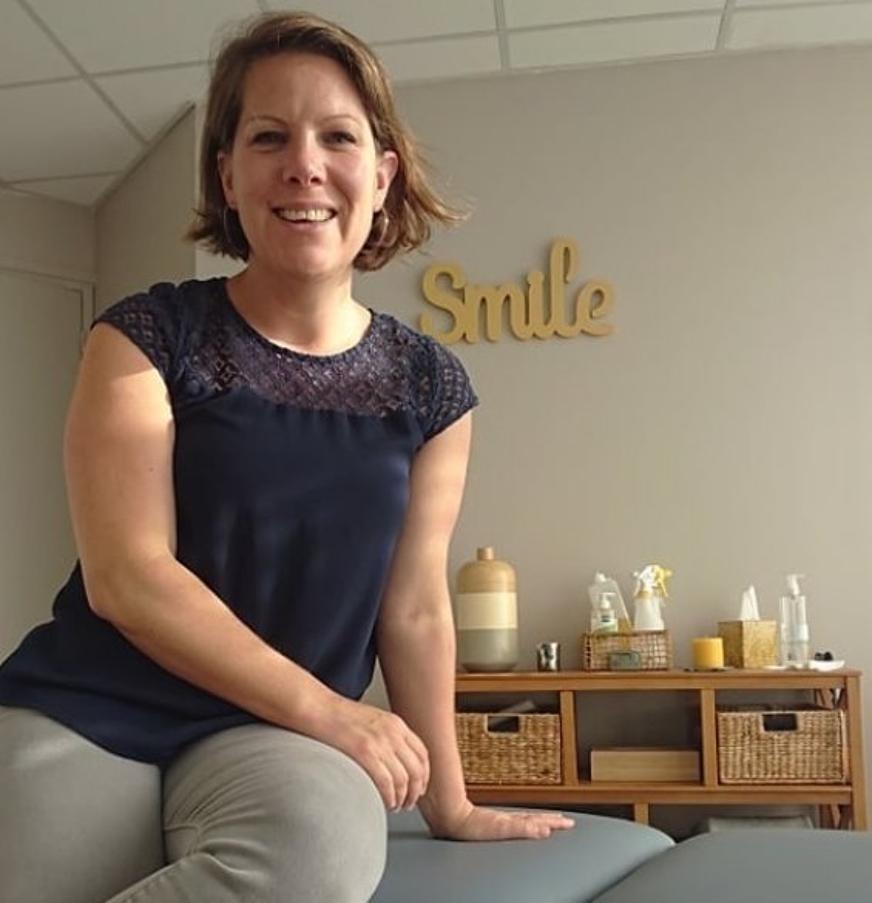 Caroline is a physiotherapist and back pain specialist. Her tips will help you find the mattress that's best for your body ... and your health! Based in France.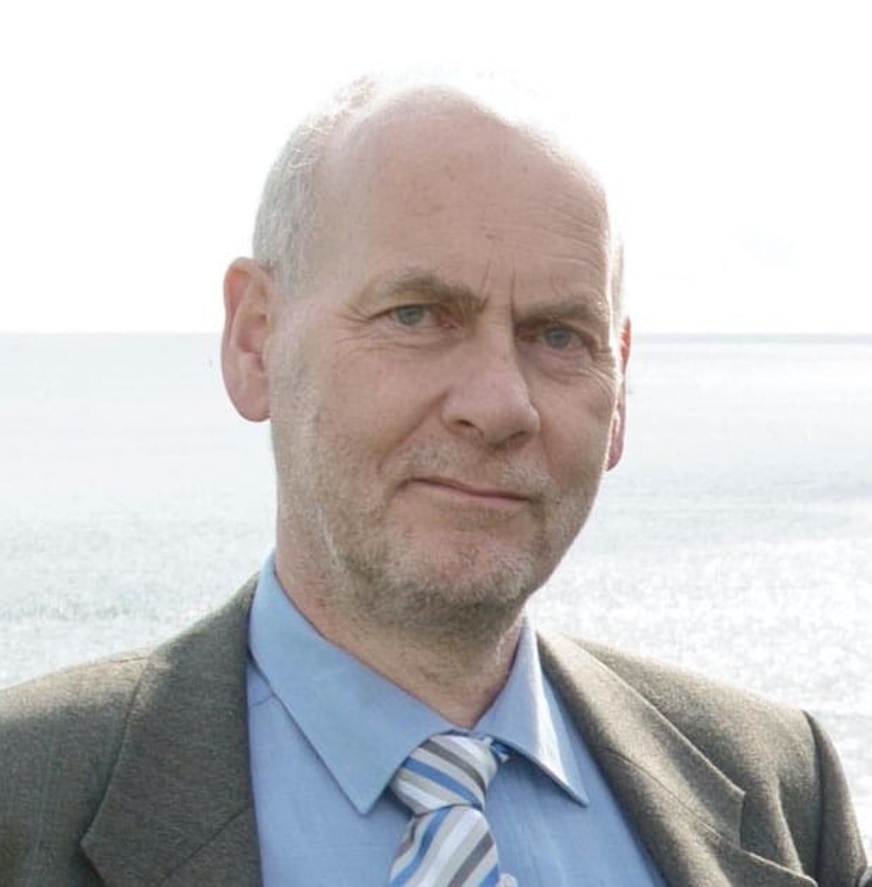 Andrew is a sleep coach and sleep therapist practising cognitive behaviour therapy for insomnia (CBT-I). Based in the UK.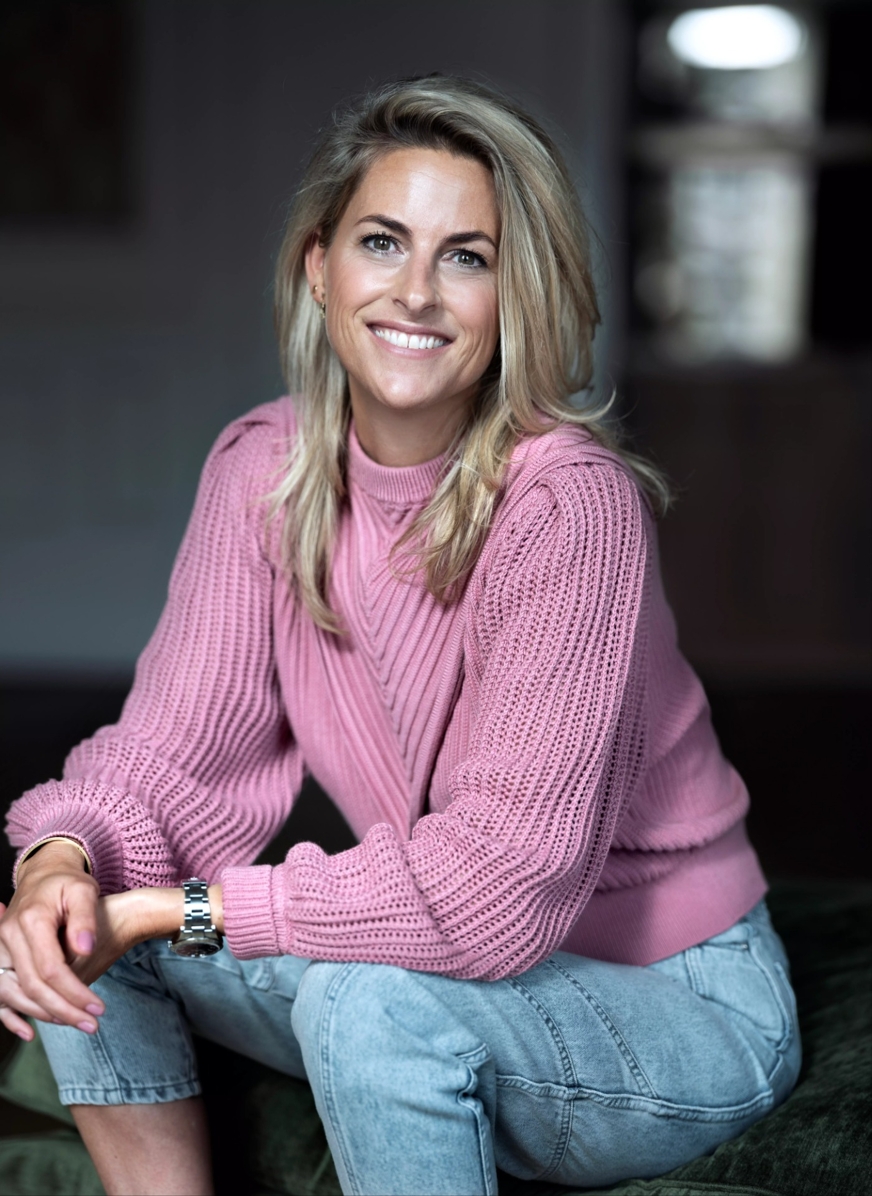 Susanne is Holland's first certified sleep coach for children, working on her own practice and sharing knowledge through books, apps, and beyond. Based in Holland.
You can also read more about our team of sleep experts.
Mattress testing process
Mattress reviews need thorough work, and we do our best to get the most useful reviews.
But first of all, what exactly do we take into account?
How do we test?
And how do we even select the products we end up testing?
Let us take a closer look at our testing process, from the sparking idea to the finished review. 💡
How we choose the products we test
Although we work closely with market-leading brands, we can't test - or write about - every product on the market.
That's why our first step is conducting in-depth market research.
Some of the questions we ask ourselves:
Have the market leaders launched any new products lately?
What are the newest trends in the sleep world in India, the UK, the USA and beyond?
What products have we discovered that make our sleep more comfortable?
Has any new sleep research been declared that might be of interest?
By keeping a close eye on the market, products, and research in India and beyond, we can write the best - and most interesting - articles for you.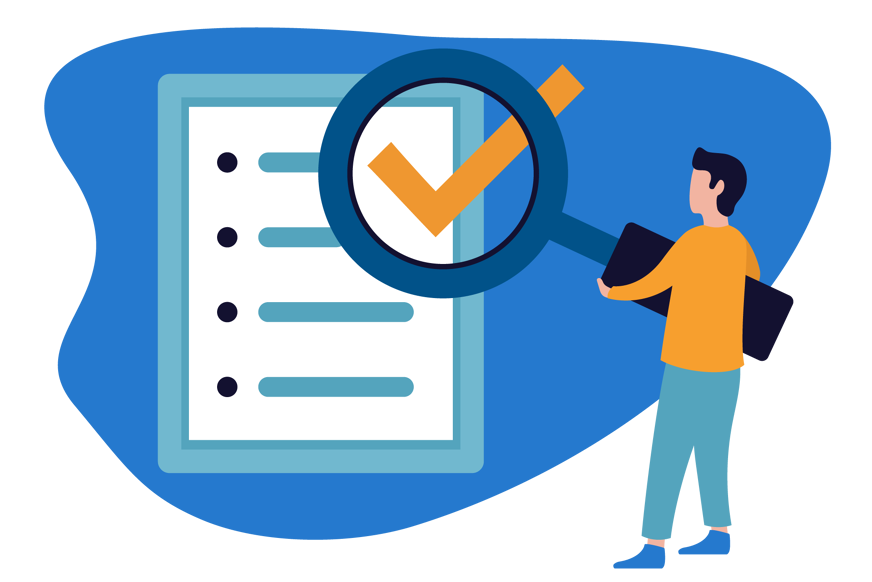 So once we have decided on the products that are worth testing, how do we get them?
How we get the products we test
We have affiliate partnerships with some of the most important companies in India, including Flo and The Sleep Company.
Often these brands and retailers send us their products for free.
However, that doesn't mean we offer them favourable reviews, and we don't get paid to recommend specific products.
After all, we are obligated to you, our readers, to provide fair and accurate reviews.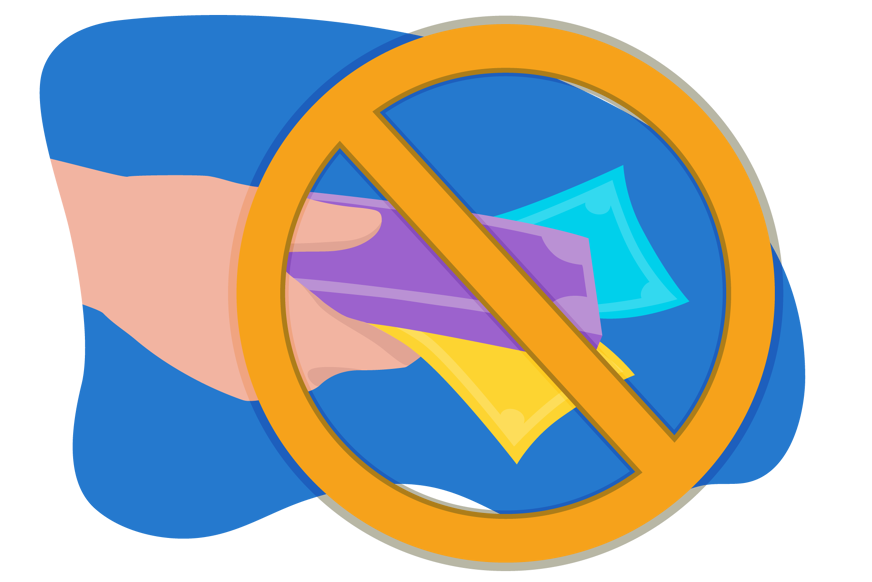 If we have no direct relationship with a brand but want to test a product that we think is interesting or important, we buy it anonymously for testing purposes.
With this two-pronged approach, we can test a wide range of products.
But what do we consider necessary for the testing process?
Let's look at that next.
What we consider in our testing process
Testing mattresses is not just about sleeping on them.
We take into account all the factors that affect the customer, including:
Delivery, packaging and return
Sleep experience (this includes comfort, firmness, support, temperature, motion transfer, mattress suitability and more).
Practicality and durability
The most significant indicator of a good mattress is whether or not it's comfortable and supportive.
But much of this can be subjective.
That's why we work with several testers who meet different criteria.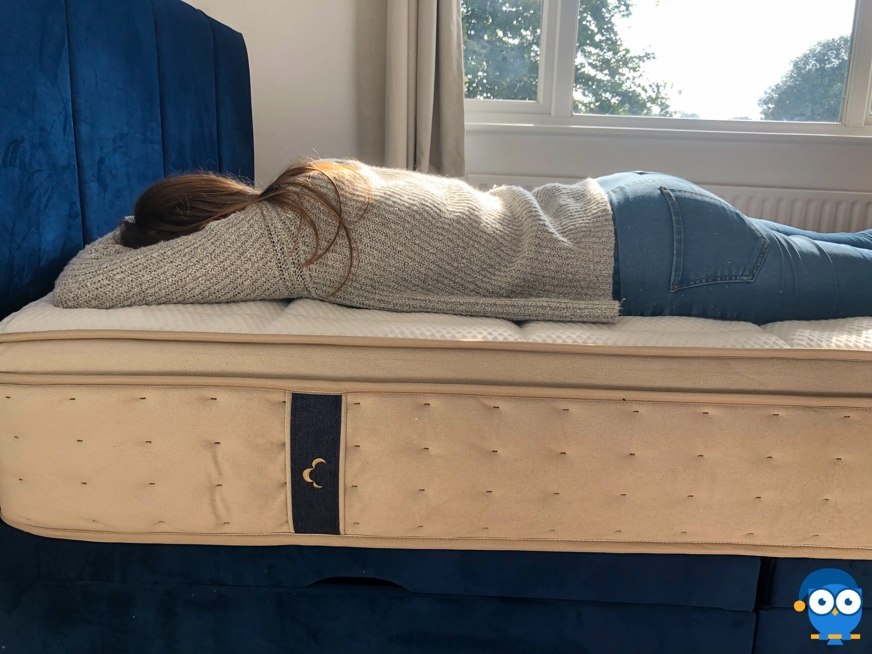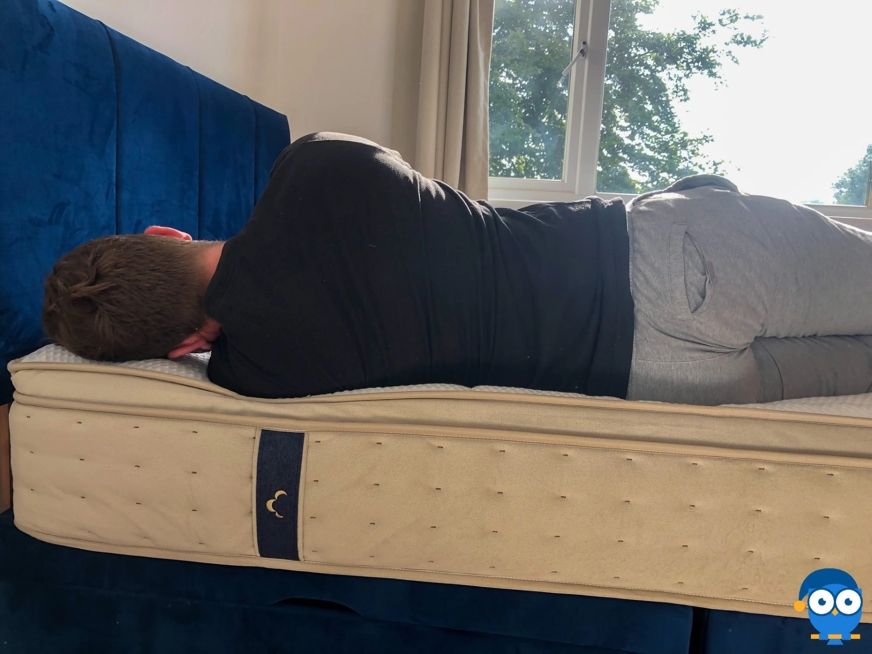 We also ask our team of content writers, at times, to test the product and report their first-hand experience.
We then share these results with our team of sleep experts.
At times, we also test a product in multiple markets.
But how exactly do we approach the testing process?
How we do the actual testing
Testing a mattress can be quite a task.
We firmly believe that just lying or sleeping on the mattress for a few hours isn't enough to find out if it's right for you.
That's why we take our mattress tests a step further.
The process is a little more detailed and deserves its own page.
You will find a full report of our testing process on our research methodology page.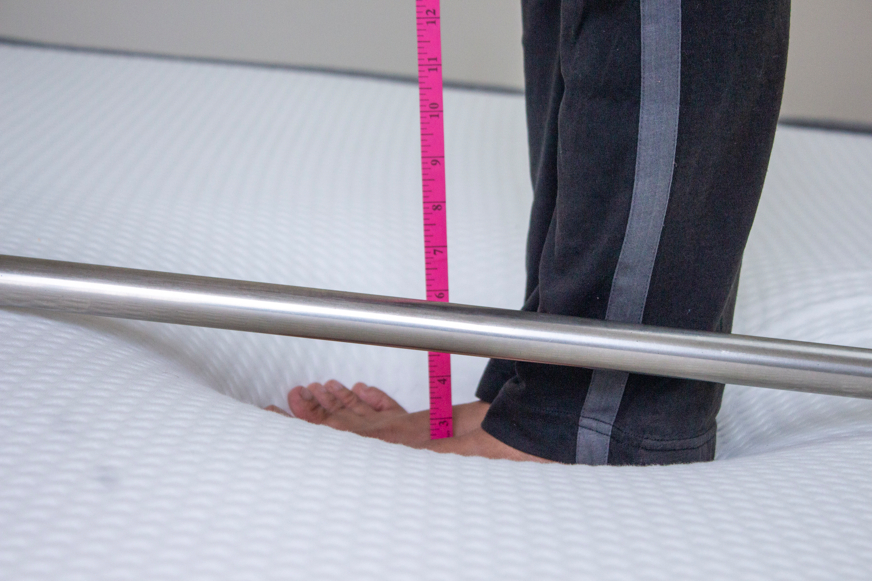 There we give you all the details of how we test our sleep products for comfort, breathability, flexibility, motion isolation, and so much more.
What happens after we've tested
If the products are being tested by our content writers, they will test and write the review simultaneously, noting their experience as time passes.
However, if the products are being tested by independent testers, they will complete an in-depth testing questionnaire and share the information with our team of content writers.
The content is reviewed by our other team members and/or our team of sleep experts whenever needed to ensure that we get the most valuable and accurate content to you.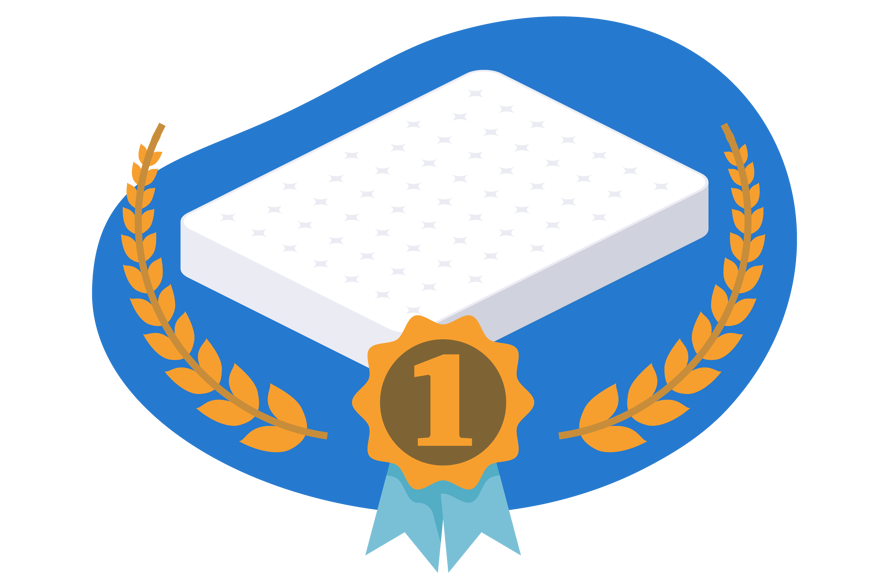 And the products? We will return or gift them.
Behind the scenes
We rely on affiliate links to provide free, quality, and accurate content.
Here's how it works:
We may earn a little commission if you click and buy products displayed on our website from a merchant's website.
We work with affiliate platforms such as Admitad to manage relationships with our affiliates.
We also participate in the Amazon Partner Programme. This means we receive a small commission when you buy products from Amazon through one of our links.
The price of the products remains the same.
The partnerships we've built with brands over time even allow us to get the best prices on products and the best discounts.
Since we work with all the major players in the market, we don't favour any particular brand and recommend you the best products.
All our articles are written by our team of independent content writers, and our content is not sponsored.
How to navigate the Sleep Hero website
The layout of our website is hopefully quite intuitive, but buying a new mattress isn't always.
We recommend the following steps when navigating our website:
If you're visiting our website for the first time and just want to read some well-researched content about sleep, our Blog section has some interesting articles about the sleep world.
We are here to help you through every step of your mattress purchasing journey, from start to finish.
Contact Sleep Hero India
Would you like to ask us a question about mattresses? Do you need our help, or would you like to give us feedback on a particular mattress?
We're always happy to help.
You can reach us by sending an email to info@airi.media.