Introducing our sleep experts
Let's take a closer look at our team of international sleep experts.
How do our sleep experts help us test?
We have started working with several sleep experts to better understand the mattress testing process and provide in-depth information to our readers.
From the beginning, our sleep experts have helped us identify the most important aspects to consider when testing products.
These aspects include the sinking depth, firmness level, and sleeping positions.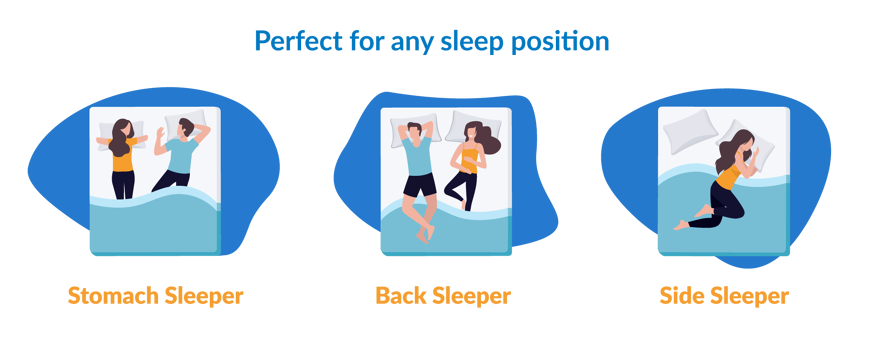 We've used the knowledge of our experts as a basis to structure our entire testing process.
However, our experts not only advised us on our testing process but also played an essential role in shaping our knowledge base by sharing their experiences with us.
They've repeatedly reminded us that there's no one-size-fits-all mattress and that different body sizes and types have different requirements, continuously highlighting the importance of posture, mattress ergonomics, and optimal spinal alignment.
Their knowledge and experience of different mattress materials and the best mattress constructions, optimal alignment, and the human body were essential to us in figuring out how comfortable a particular mattress is for a specific person.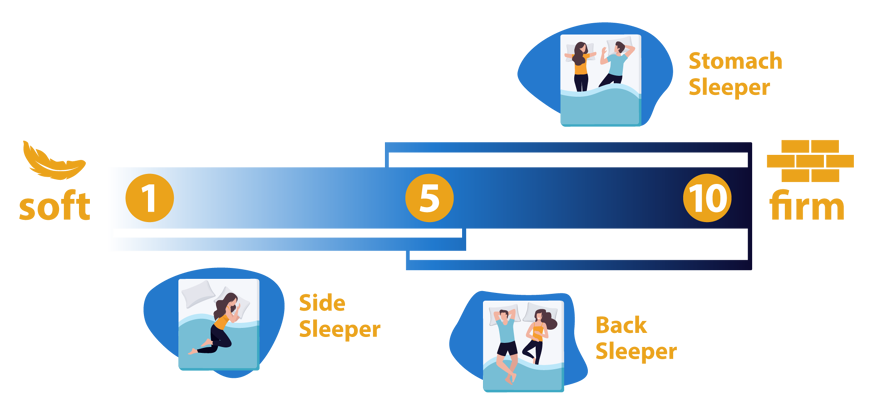 But they didn't just help us with the mattress test.
Their expertise has helped our content writing team in shaping the understanding of a variety of sleep accessories such as duvets, mattress protectors, pillows, duvets, and more.
They've shared their knowledge and understanding of how different mattresses and sleeping positions require using different pillows and how other sleep accessories can positively impact the quality of your sleep.
Over the past few years, Sleep Hero has grown beyond just being a product review site, and we're also interested in other sleep-related topics.
We ask ourselves and our experts' questions on some important topics, such as.
How does diet affect your sleep quality?
How do you deal with sleep disorders?
What modern sleep gadgets can help you sleep better?
How can mattresses help with back pain?
How much sleep do you actually need?
We try to keep up with the latest research and trends in the world of sleep, and our sleep experts have always been just a phone call away to provide us with the proper medical and scientific background knowledge we need to give our readers the most helpful advice.
Would you like to join our team of sleep experts?
We always look forward to working with more sleep experts from around the world!
Our teams publish content in a variety of languages - German, English, Spanish, Portuguese, French, Italian, Dutch and more - and we'd love to work with different experts.
If you're interested in joining our team, please email us at info@airi.media.
We can then give you all the details about this fantastic opportunity.