How to Choose the Best Memory Foam Mattress In India?
Are you planning to get a memory foam mattress for your home, but don't know where to start?
Don't worry, we got you covered!
Here are some key parameters to look for while purchasing the best memory foam mattress for your home.
Check the mattress firmness
Memory foam mattresses are generally softer as compared to orthopedic mattress and coir mattress.The memory foam also acts to temperature and is likely to become even softer as it warms up while you sleep. 💤
But, when you are choosing a mattress the firmness you choose is all depends upon your sleeping needs and body weight.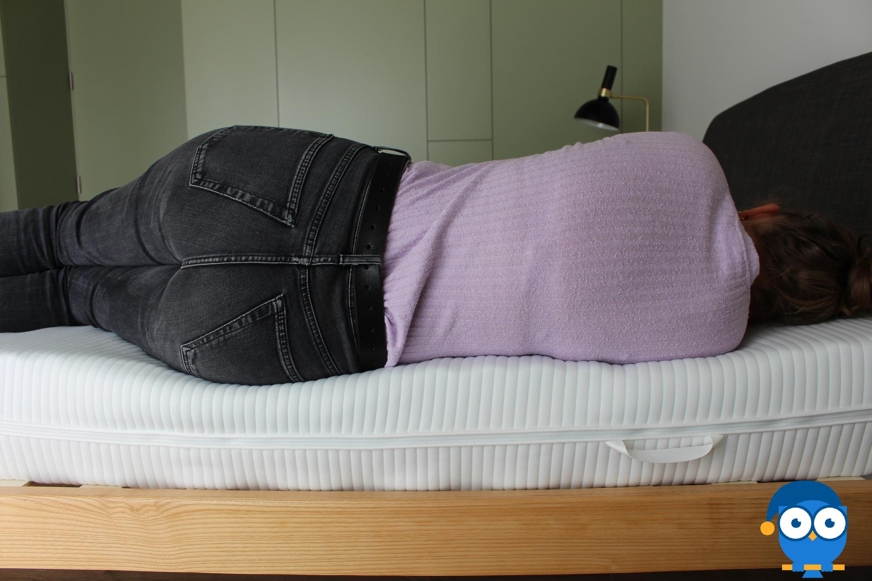 If you're a back or stomach sleeper or your body weight is more, you'll need a mattress a little firmer mattress.
This provides enough stability and support to your back while sleeping.
People who are habitual of sleeping on their sides should pick softer mattresses for the best support.
It will cause no pressure on your side and help you with sound sleep.
We understand that determining the right degree of firmness can be challenging. 🤯
This is why we've devised the Sleep Hero firmness scale.
It will help you choose the right firm mattress according to your sleeping position.
Buy Durfi Memory Foam Mattress
Durability
Durability in a mattress is identified by the compression and density of the materials used in it.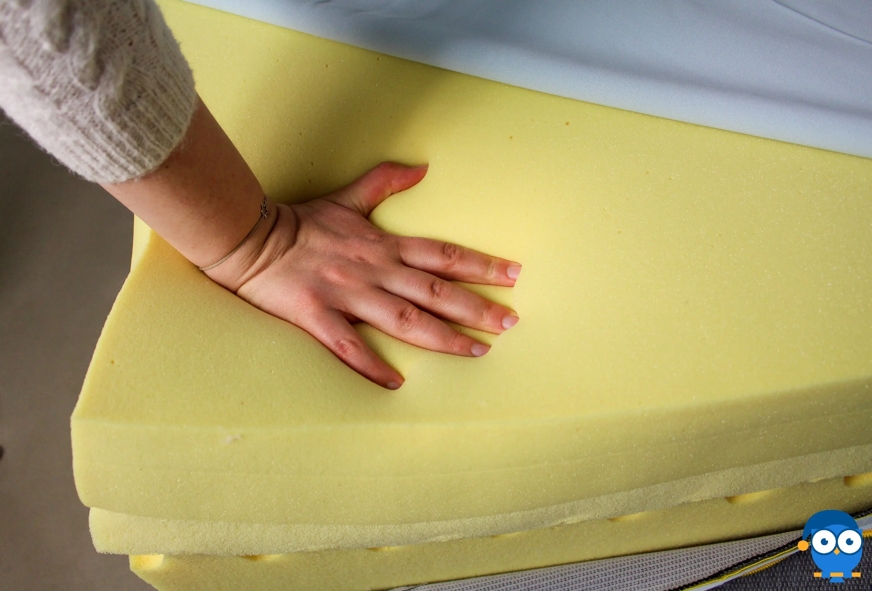 High-density foam, pocket spring, and pure latex mattresses promise good durability as compared to others.
Cotton, bonded foam, and coir mattresses score low on the durability scale. 🥰
You can also increase the durability of the mattress using the best mattress protector.
Budget
Are all memory foam mattresses expensive?
Thankfully no!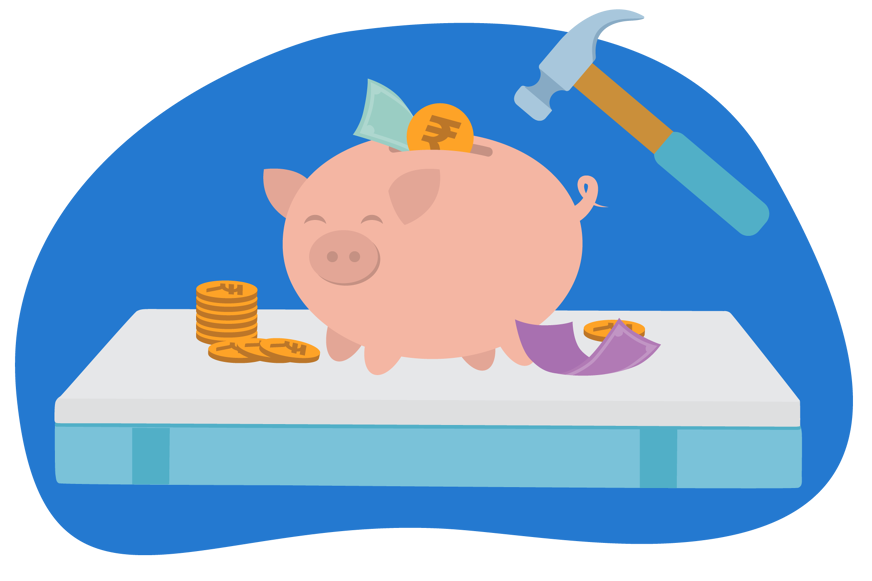 According to the experts, the best price of a memory foam mattress depends on its size, foam type, and thickness.
The best part is that there are hundreds of options in all these categories. 🥳
So, make sure you pick a mattress that fits your budget effectively without burning a hole into your pocket.
Here is the list of memory foam mattress prices:
Price
Shop Online
Duroflex Livein Memory Foam Mattress
INR 15,499
Buy Duroflex Memory Foam Mattress

₹9,099

SleepyCat Original Memory Foam Mattress
INR 19, 549
Buy SleepyCat Ortho Mattress

₹13,119

SleepX Memory Foam Mattress
INR 16,325
Buy SleepX Memory Foam Mattress

₹5,757

Springtek Tri-Fold Foam Mattress
INR 7,599
Buy Springtek Memory Foam Mattress

₹3,959

Centuary Sleepables Memory Foam Mattress
INR 18,929
Buy Centuary Memory Foam Mattress

₹5,999

Durfi Original Memory Foam OrthopedicMattress
INR 11,647
Buy Durfi Memory Foam Mattress
Flo Ergo - Orthopedic Memory Foam Mattress
INR 20,478
BUY FLO ERGO MATTRESS

₹9,265
Risk-free trial periods
The best way to really see if a memory foam mattress is right for you is to try it out yourself.
We're not talking about lying on a mattress for a few minutes in a retail store.
Everything feels comfortable for a few minutes. 🤷‍♀️
But, you need to sleep on the mattress for atleast a week to know if it is right for you or not.
Therefore, we always recommend buying a mattress that comes with free delivery, a risk-free trial period, free returns, and full refunds.
Different mattress brands offer different trial periods, but most offer a minimum of 100 days. 🗓
Our favourite memory foam mattress is Wakefit memory foam mattress it comes with a 100-night trial.
What are the Health Benefits of Memory Foam Mattresses?
There are various memory foam mattress benefits.
Keep reading on as we outline the range of health benefits they offer to sleepers.
Body Hugging Comfort
Memory foam mattresses offer outstanding body-hugging comfort to sleepers.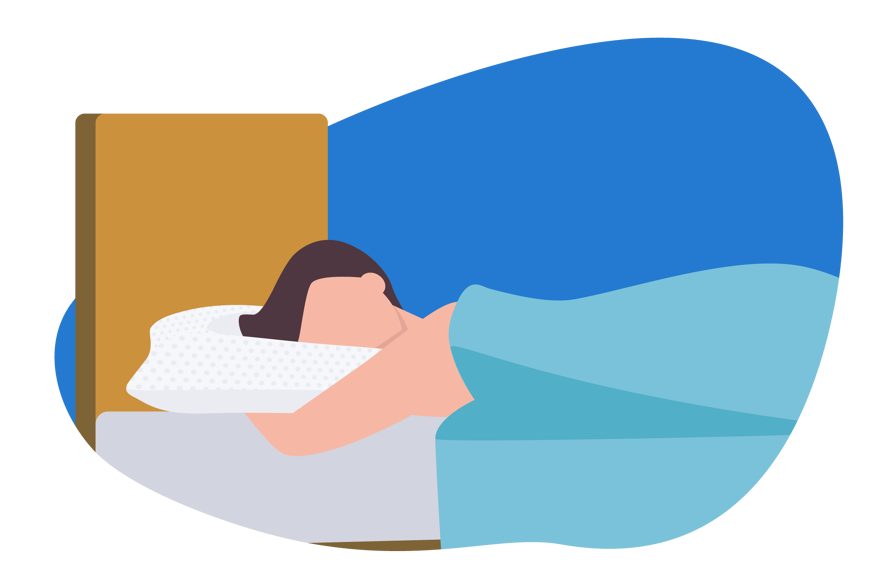 These highly resilient and temperature-sensitive mattresses react to body weight and heat.
So, as you lie down on the mattress, it will gradually mold itself to your body shape.🛏️
Suits all Sleeping Positions
Memory foam mattresses come with brilliant contouring properties.
So, whether you are a back, stomach, or side sleeper, a memory foam mattress will ensure you 100% comfort.🛏️
Relieves Back and Neck pain
You see, memory foam promotes an effective spinal alignment. 🤗
It lets you sleep in a position that is supportive and comfortable.
Long-term usage can help in relieving chronic back and neck pain.
How Long Do Memory Foam Mattresses Last?
Ideally, a quality memory foam mattress can last for 8 to 10 years on average. However, its longevity and shape depend on certain factors:
Density
The density of a memory foam spring mattress is measured in PCF-pounds per cubic foot.
So, low PCF foams tend to degrade faster than high PCF foams.
In other words, the higher the density, the longer your mattress will last. 🙌
| | | |
| --- | --- | --- |
| Density in kg/m³ | Quality indicator | Expected lifespan |
| Under 30 | Inferior quality | Up to 3 years |
| 30-40 | Average quality | 3 - 6 years |
| 40-50 | Good quality | 6 - 8 years |
| 50-60 | Very good quality | 8 - 10 years |
| Over 60 | Excellent quality | 10 years and more |
Both the memory foam and latex mattress have the best density so far.
Warranty
The warranty period is also a good indicator of how long a memory foam mattress can last.
Most of the brands offer at least 10 years of warranty on their mattresses. 🫶
But some might also offer a lesser warranty period.
Here is a list of mattresses that come with different warranty periods.
What's The Difference Between Memory Foam And Regular Foam?
If you are not sure which is better: Memory foam or Regular Foam, we got you covered. This comparison will help you narrow down your search.
Cooling Properties
Memory foam comes with body contouring technology.
It not only comforts the sleeper, but also helps them stay warm during winter.
But does it mean that this mattress will make you warm even in summer?
Well, no!
Modern memory foam mattresses come with cooling technology that enables better airflow during summer. 🛏️
On the other hand, regular form gives an average performance in this regard.
Sleeping Position
Memory foam is a boon for all types of sleepers.
It relieves pressure from the body and enables the sleeper to get good, uninterrupted sleep.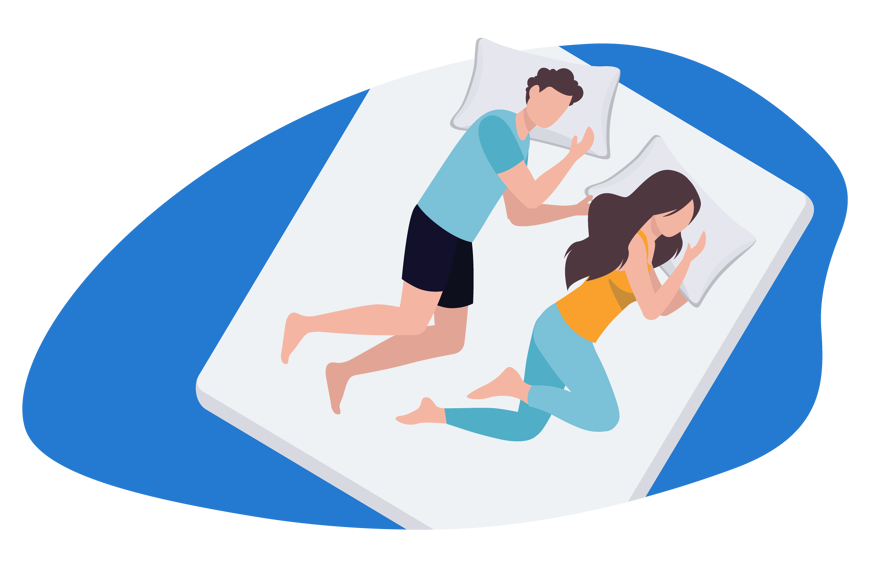 Regular foam, on the other hand, does not come with a pressure relieving feature.
The result may be back pain and neck aches.
Body Weight
Memory foam is a durable and sturdy material that can withstand heavy weights effectively.
Whereas regular foam can sag and lose its shape when heavy weight is put on them.
Firmness
Memory foam mattresses offer a perfect medium firmness that is ideal for all sleeping positions.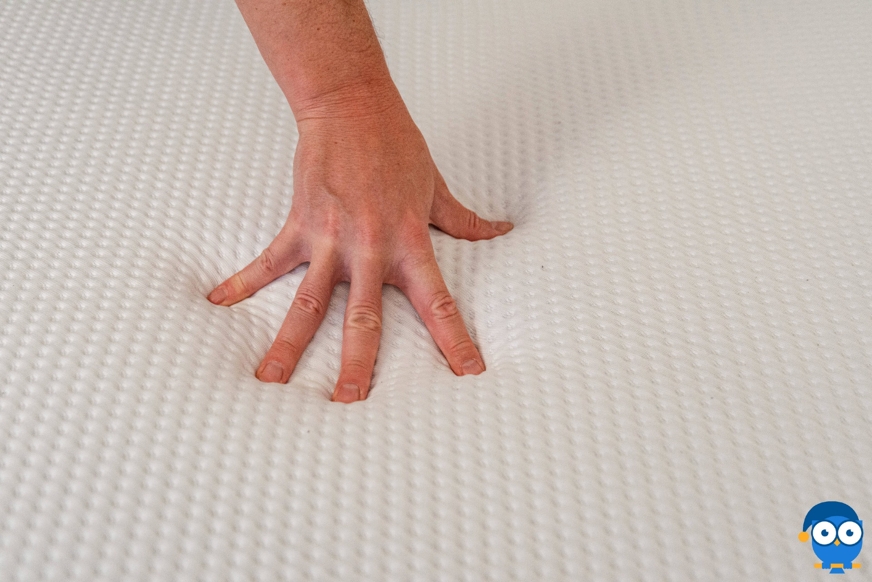 However, regular foam can be extremely soft and fluffy, making the sleeper uncomfortable all night.🕥
Density
Although you can get a wide range of high-density poly foam mattresses on the market.
But when it comes to a durable density, memory foam takes the limelight here.
At times, regular foam is used as a support base for memory foam mattresses as well.
Motion Isolation
Couples usually complain of sleep interruptions at night.
Memory foam comes with motion isolation or zero partner disturbance features. ❤️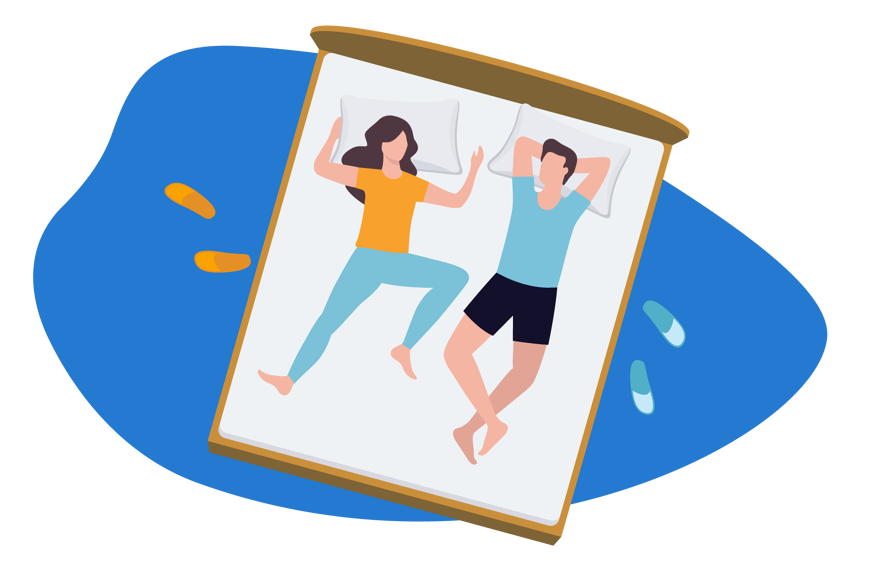 But regular foam does not offer this feature to sleepers.
Should I Buy a Memory Foam Mattress?
Memory foam mattresses offer supreme comfort to the lower back and neck.
They come with brilliant pressure relieving technology and motion isolation features.
These are long-lasting and durable mattresses that are ideal for all age groups and types of sleepers. 🛏️
We can recommend memory foam mattresses to:
People who easily feel cold at night

People with orthopaedic concerns

Couples

Allergy sufferers
We would not recommend memory foam mattresses to:
People who easily feel hot at night or heavy sweaters

Restless sleepers