What is a firmness scale?
As the name may suggest, the firmness of a mattress refers to how soft or firm it feels.
This varies depending on the materials used and the densities thereof.
Unfortunately, there is no industry standard when it comes to assessing a mattress's firmness.
Most companies use various designations such as H2, H3, and H4 as a general orientation.
Alternatively, some label their mattresses as "soft" or "firm".
And then, some manufacturers call their mattresses one-fits-all products.
Usually, though, mattresses can be categorised into three broad categories:
Soft mattresses: These are very soft and sought by people who seek extreme comfort and relaxation. Memory foam mattresses with considerable padding generally fall under soft mattresses.
Medium-firm mattresses: These are the happy medium between too soft and too firm. They're generally one-fits-all types and suitable for most people.
Firm mattresses: These are perfect for people who need more support, such as athletes, those struggling with back pain, or heavier-weight people.
Why is finding the right degree of firmness so important?
While firmness and stability are not the same things - you can have a soft mattress that gives excellent stability and support - the terms are often used interchangeably.
Stability and support are necessary to keep your spine in a neutral alignment, while the mattress's actual feel impacts the comfort more than anything else.
But, to a certain degree, choosing a soft mattress or a firm mattress does impact the way you sleep.
For example, if your mattress is too firm for you, then some parts of your body will not sink in deeply enough, which causes spinal misalignment.
Or, on the opposite end of the scale, if your mattress is too soft for you, you may sink in excessively, which can lead to a hollow back.
Both of these will result in tension, back pain, and discomfort.
But if you choose a mattress that's the right firmness for you, you will only sink in at heavier parts, like your pelvis and shoulders.
Your spine stays straight the whole time, which eases tension and allows for a good night's sleep.
If you already struggle with back pain or orthopaedic concerns, then the right degree of firmness is even more critical - and it might even be worth investing in an orthopaedic mattress.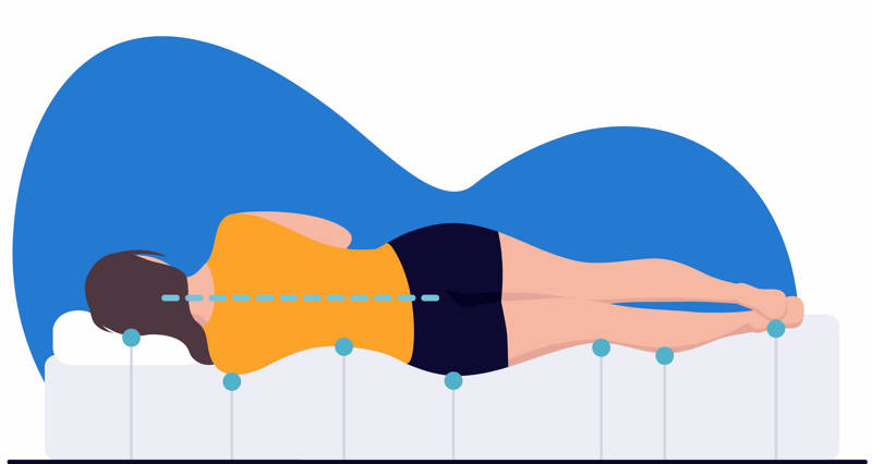 How do you find the right degree of firmness?
You can consider numerous factors to help you narrow down which firmness level would be best for you.
These include, but are not limited to:
Your weight, height, and build.
Your preferred sleeping position.
Personal preference.
Firmness and body size
As a general rule of thumb, you need a firmer mattress if you're heavier-weight, very tall, or have a bigger build.
In contrast, if you're lighter or of a more petite build, you may be comfortable on a softer mattress - and firmer mattresses may seem "too hard" for you.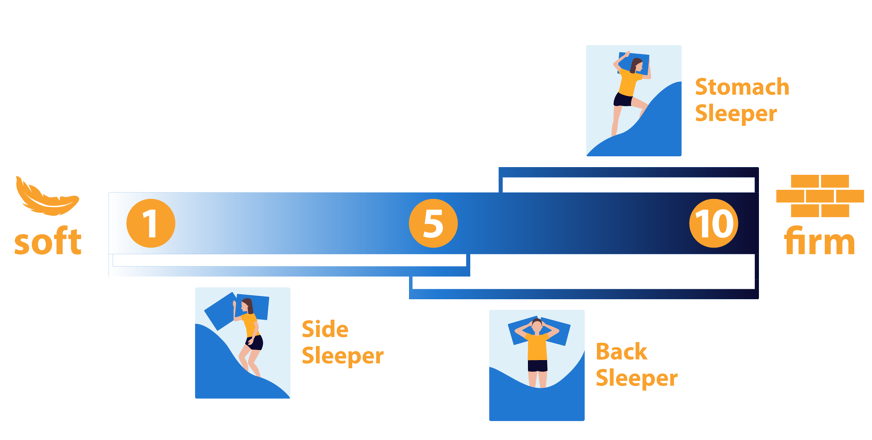 Firmness and sleeping position
Your sleeping position is an essential factor to consider as you need more support or more leeway and softness in some regions of your body, depending on your sleeping position.
Side sleepers
When you sleep on your side, only some areas of your body make contact with the mattress.
This means that all of your body weight is concentrated at these parts, placing excessive pressure on specific points of a mattress.
A softer mattress is the preferred choice for side sleepers as it enables heavier body parts like your pelvic area and shoulders to sink into the foam more deeply than lighter parts, which allows for a neutral spine alignment.
Stomach sleepers
Stomach sleepers usually do better on firmer beds.
If the mattress is too soft, the lower back bends slightly, and the spine can easily fall out of alignment.
A firm bed keeps stomach sleepers level.
Back sleepers
Back sleepers need a happy medium and, generally, sleep best on medium-firm mattresses.
This is because the mattress needs to be soft enough to be comfortable but firm enough to lift the hips into alignment with their shoulders, keeping a neutral back.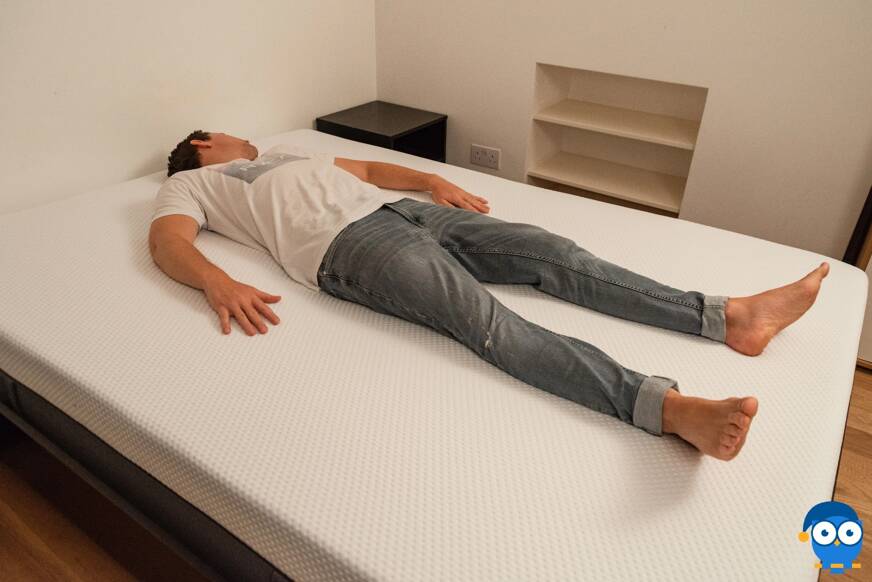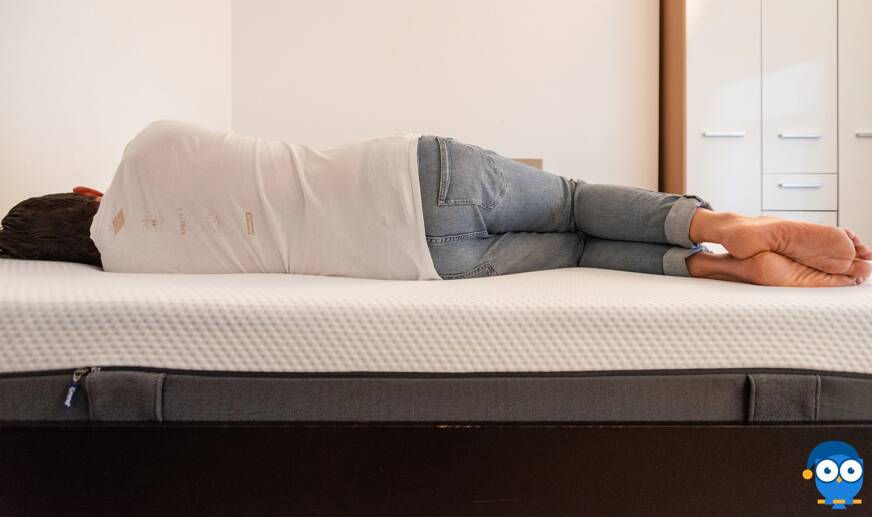 What if you're sharing your bed with a partner?
Choosing a bed that fits two people perfectly can be a bit of a challenge.
One solution would be to opt for a medium-firm mattress as these are generally suitable for most people.
But this isn't always ideal.
Many modern mattress companies offer customised mattresses, where the two halves of the mattress can be constructed differently.
For example, if you're a small, petite woman who likes to sleep on her side and your partner is of a very large build and likes to sleep on his stomach, your mattress requirements are entirely different.
With a customised mattress, your half of the bed would be soft, and your partner's side would be firm.
In this way, both of you will get the firmness that's right for you.
Alternatively, you can also choose to buy two separate single mattresses (of the same length and height) and place them next to each other to form one large double bed.
This way, both of you will have the benefit of sleeping on a mattress that's perfect for you.
If the gap between the two mattresses becomes a problem (as it is likely to be), you can invest in a bed bridge or one large mattress topper to cover both mattresses.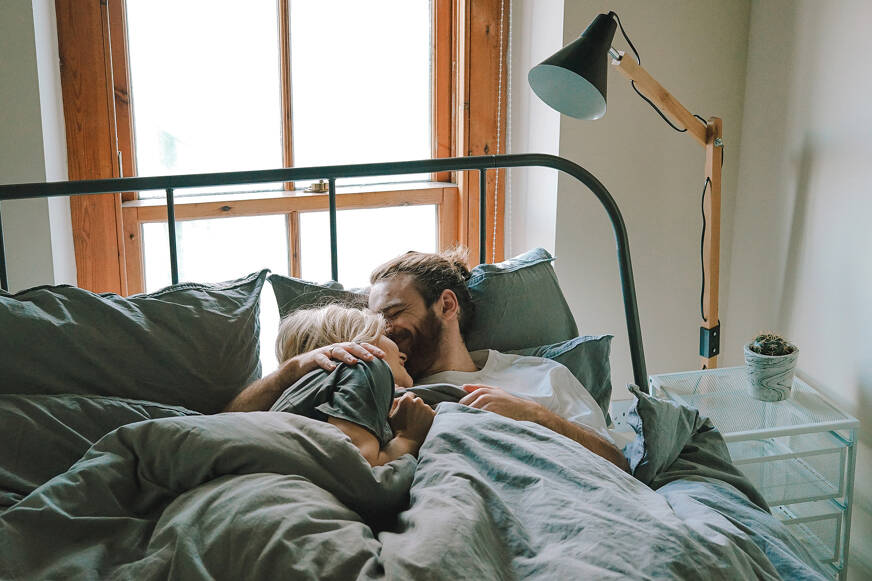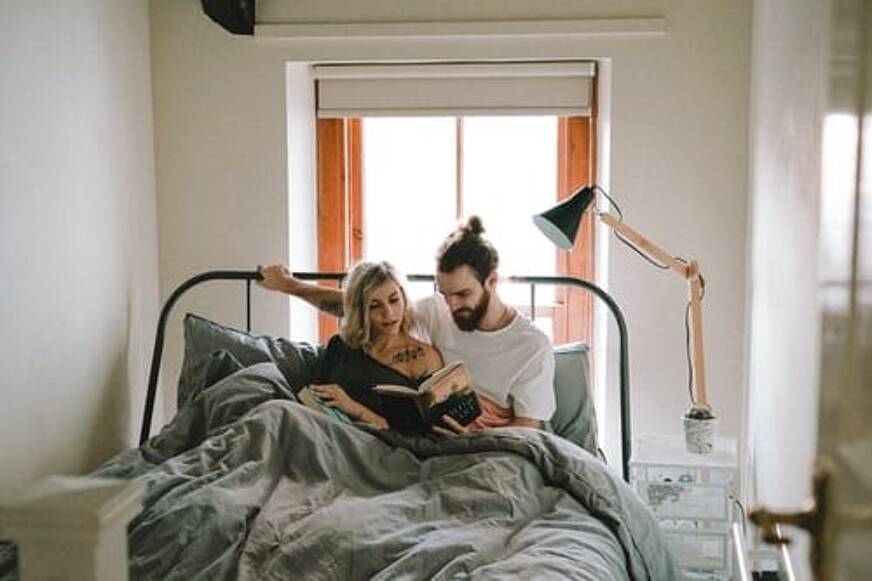 Firmness for children
Choosing the right degree of firmness for children is vital.
If the mattress is too soft or too firm, this may result in spinal deformities.
Specially-designed cot mattresses work best for babies and toddlers.
Children over six and teenagers can comfortably use medium-firm adult mattresses.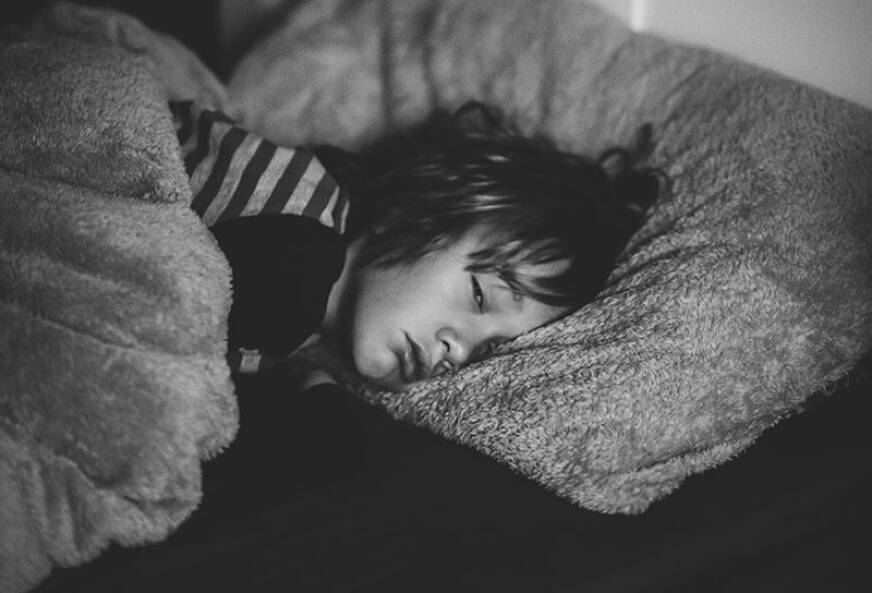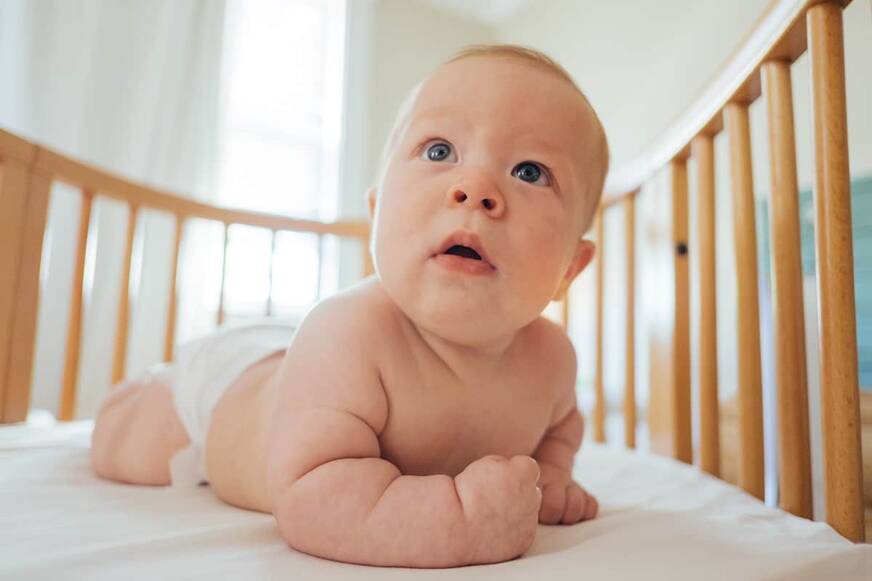 Sleep Hero firmness scale
In order to rate the mattresses we review on Sleep Hero, our team has come up with a firmness scale that can roughly translate to the H# model.
The below table will give you an overview of our scale, the standard degree of firmness, and who that firmness may be best suited for.
We've also included a section for the mattresses we've reviewed, which we update regularly.
| | | | | |
| --- | --- | --- | --- | --- |
| Firmness scale | H# | Feel | Recommended for: | Our recommended mattresses: |
| 1-3 | H1 | Ultra-soft | Light-weight side sleepers (up to 50 kg) | / |
| 4 | H2 | Soft | Side sleepers (up to 60 kg) | Emma Original |
| 5 | H2- H2+ | Medium-firm | Side sleepers; light-weight stomach and back sleepers (60-80 kg) | / |
| 6 | H3 | Medium-firm | Most body types and sleeping positions (65-90 kg) | / |
| 7 | H3 | Firm | Back and stomach sleepers; heavier-weight side sleepers (75-95 kg) | / |
| 8 | H4 | Very firm | Heavier-weight back and stomach sleepers (90-120 kg) | / |
| 9-10 | H5 | Ultra firm | Very heavy-weight back and stomach sleepers (from 130 kg) | / |
Conclusion
We hope that this guide on firmness scales has cleared up some of the confusion and has helped you in your quest to choose the right degree of firmness for your new mattress.
Ultimately, the best way of testing whether a mattress works for you or not is by making use of a risk-free trial period.
That way, you can see how well you sleep.
And if you don't like it, you can return it for a full refund.