What are the Different Types of Blankets to Use in Summer?
In India, a variety of summer AC blankets are available in the market.
Let's check out the different types of summer blankets in India:
Comforters
A comforter is a thick, quilted, fluffy, and light summer blanket to keep you warm in AC.
In simple words, we can say that comforters are a type of duvets without cover.
They are of great use if you sleep in AC rooms in summer. 😴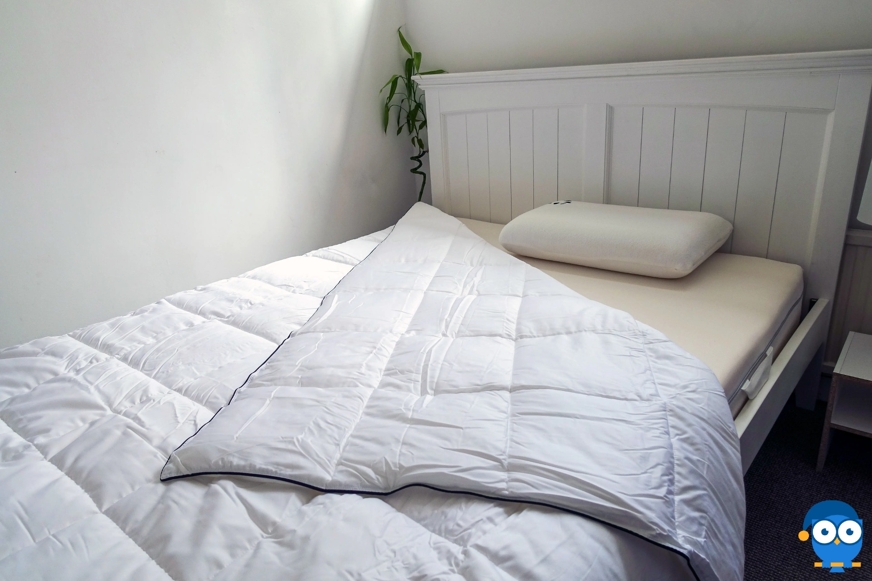 Also, you can use comforters during monsoon and pre-winter months.
It is a trendy option to update your bedroom décor with something unique and comfortable to sleep in. 🛌
Quilts
A quilt is made of many fabric layers that are sewn together for a rich look and comfort.
Its top part is really unique as it is made using a patterned fabric, trending pipeline, and decorative stitching.
Quilts are the perfect addition to modern interiors for comfortable sleep in summer or spring.
Moreover, the inner layer of the quilt is batting, giving the warmth you need in summer while sleeping in AC rooms.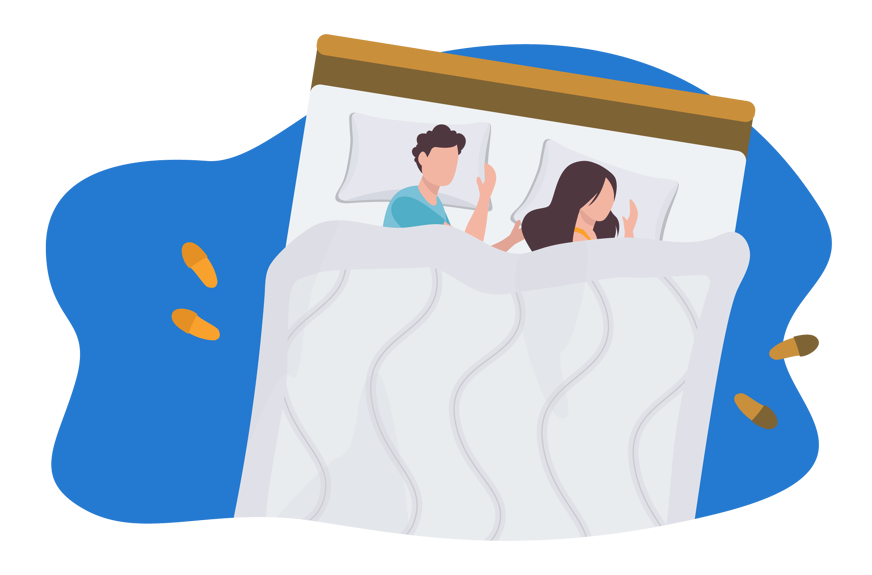 Also, the down filling of the quilt is of fluffy cotton or wool fibres, but there are quilts with synthetic fibre filling too.
Fleece blankets
These are thin summer blankets that are easy to carry while travelling.
Fleece blankets regulate the body temperature and thus are best to use in summer as well as in mild winters. 👌
Most of them are made of polyester and a blend of fabrics, which makes them soft to touch or feel.
Buy Cloth House AC blanket₹799
Duvets
Comforters that come with covers are known as duvets.
These are a little warmer than comforters as they have an extra cover layer.
Duvets are an extremely light summer blanket for adults and kids for comfortable sleep.
The filling of these types of summer blankets offers the best insulation, and the covers are made of fabrics like cotton, silk, and linen.
Dohar
A dohar is an Indian version of a quilt that is made up of three layers of fabric stitched together.
With a luxuriously soft woven cotton cover, it regulates your body temperature and offers you a perfect sleep.
You can shop for a beautiful hand-block printed dohar to match your interior – modern or rustic. 👍
Story @ Home

Floral Pattern Single Bed Comforter

Price from &nbsp

₹859

₹ (2,499 )

Get soundless sleep in the hot summer with this super-soft cotton comforter.

Get soundless sleep in the hot summer with this super-soft cotton comforter.

Price from

₹859

(₹2,499 )
How Much Does a Summer Blanket Cost in India?
Summer blankets in India come in a wide range of prices that can vary between INR 500 to INR 10,000.
The cost of a cooling blanket for summer depends on the size, material, quality, and type of comforter you choose for your room.
For example, the synthetic single bed AC quilt can be easily bought between INR 400 to INR 700. 👍
Also, the queen-size summer quilts start from INR 600 and can range up to few thousand based on quality.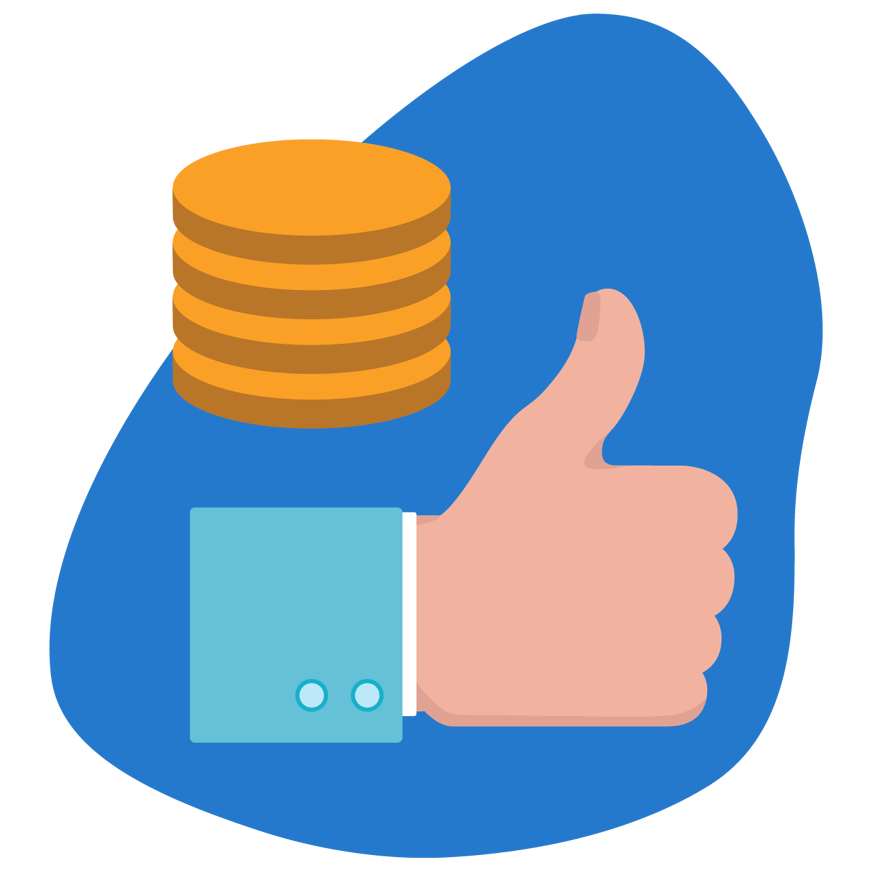 Moreover, if you wish to buy cotton or wool summer blankets, then it may cost you between INR 2000 to INR 1000 for a full-size bed.
Which Blanket is Best for All Seasons in India?
India is a country with a diverse climate, and the weather changes in every part of it.
There are summer, monsoon, and winters.
Are you looking for the weighted blanket that fits best all seasons in India? 🤔
If yes, then according to our research and review, we feel cotton, and microfiber comforters are the best versatile blankets for year-round.
Why are cotton blankets best for all seasons?
Cotton is a natural fabric that not only keeps you warm in chilly winters but will also help you with comfortable sleep on hot summer days. ☀️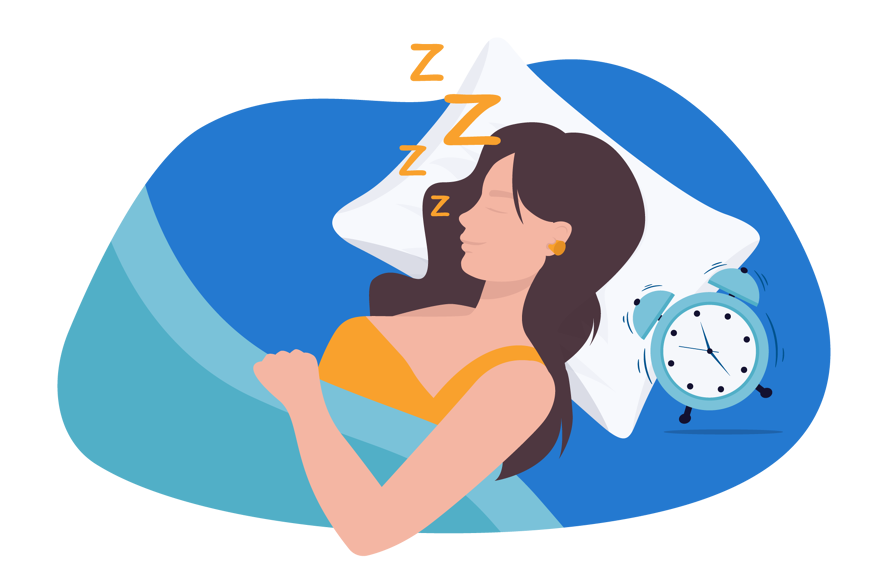 It absorbs sweat in the summer, and exposes it to the atmosphere for easy evaporation.
Naturally hypoallergenic and durable, cotton summer blankets are easy to care for and are amazing for those with allergies.
Therefore, cotton blanket is undoubtedly your best bet if you're looking for ways to stay warm in AC rooms or in winters. 🙌
Not only sleep pillows and memory foam mattresses, but comforting bed blankets and comforters are important for soundless sleep in summers and winters. 🛌
What's the Difference Between a Comforter and a Summer Blanket?
As mentioned earlier, blankets are made from one layer of fabric, while comforters are made of three layers.
In summer, you can choose anything between a summer blanket and a comforter according to your need.
If you want a warm option to sleep in AC and cold winters, then go for a comforter. 💤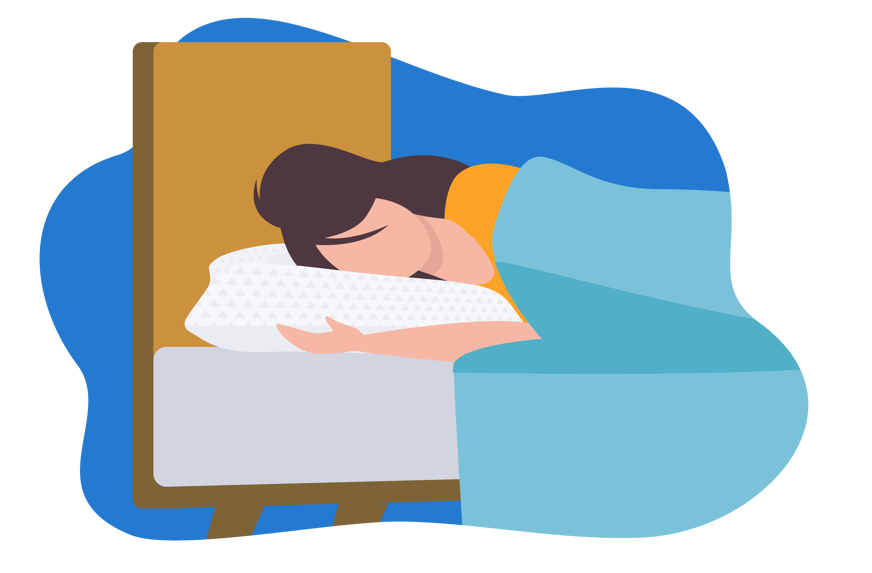 On the other hand, a cooling blanket is a good option if you are looking for something to use in summer and mild winters.
Basically, comforters and weighted blankets can't really be compared, as they serve different purposes. 🤗
Here is the difference between a summer blanket and a comforter
| | | |
| --- | --- | --- |
| | Summer Blanket | Comforter |
| Fabric | It is made with a single layer of fabric like wool and polyester | It is made with multiple layers of fabric like cotton, linen, and silk |
| Warmth | A summer blanket is sufficiently warm to use in AC or mild winters | Comforters are way warmer than summer blankets |
| Storage | Easy to store | Easy to store |
| Washing | Dry clean | Dry clean or machine wash depends upon the fabric |
| Price | The price of a summer blanket depends upon its fabric, but the fleece blanket is not expensive as a comforter. | The price of a comforter depends upon the material, filling, and quality, so it may cost more than a summer blanket. |
Things to Consider When Buying the Best AC Blanket for Summer
Finding the best summer blanket can be a little challenging.
It cannot be too warm, but warm enough to keep you cosy during cool summer nights.
Keep in mind these things before buying the perfect summer blanket.👇
Fabric
The first thing to focus on when buying the cooling blanket for summer is the fabric.

There are quite a few common summer quilt fabrics, so choose the one that best suits your needs.
Cotton
Cotton blankets do not get damaged in repeated washing and are the best option for people suffering from allergies.
Based on the weave, cotton quilts are lightweight and good enough to use in summer.
Buy Cloth House AC blanket₹799
Wool
Wool is a natural material, and there are different types of wool, including sheep wool or camel wool, to make summer quilts.
If you want a heavy and warm summer blanket, then wool can be a good option for you.
It provides excellent insulation while allowing moisture to evaporate, which makes it the best summer blanket. 🤗
Synthetics
These days, many synthetic fibres like acrylic, polyester, and microfiber are common for AC quilts in India.
Synthetic summer blankets are warm but often attract a good deal of static electricity and tend to hold onto hair, dust, and lose threads.
Buy Cloth Fusion AC Comforter₹1,599
Sizes
There are different types of summer blankets, but the standard size of AC quilts in India is 213 x 223 cm or 84 x 88 inches. 👍
Meanwhile, there are also oversized summer blankets, for example, 228 x 254 cm or 93 x 100 inches. People who are taller than 6 feet need this type of longer AC blanket.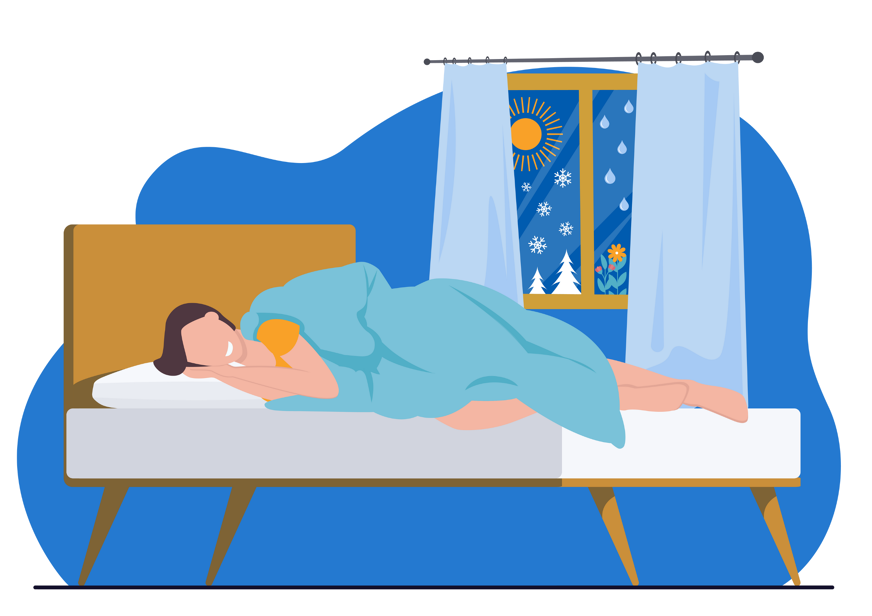 The following other sizes of summer blankets are available:
Summer single bed blanket 140 x 210 cm/ 55 x 83 inches
Summer blanket queen size bed 182 x 152 cm/ 72 x 60 inches
Double bed dohar for summer 213 x 223 cm/ 84 x 88 inches
Summer blanket king size bed 228 x 254 cm/ 90 x 100 inches
Appearance and layering
Choose the stylish summer blanket to match your interior, home decor, and how you want your bed to look.
AC quilts and dohar comes in various colours and pattern to choose from.
While not necessary, you can layer your favourite bedsheet under the covering for unique decoration purposes.
Or, you can use the comforters with covers as a final top layer on the bed.
Care instructions
Summer blankets for children, households with pets or quilts used by people with allergies need to wash pretty often.
Lightweight dohars and quilts made of cotton, polyester or fleece blankets are machine washable or can be washed by hand.
However, the heavy and thick coverings need dry cleaning as they are difficult to wash at home.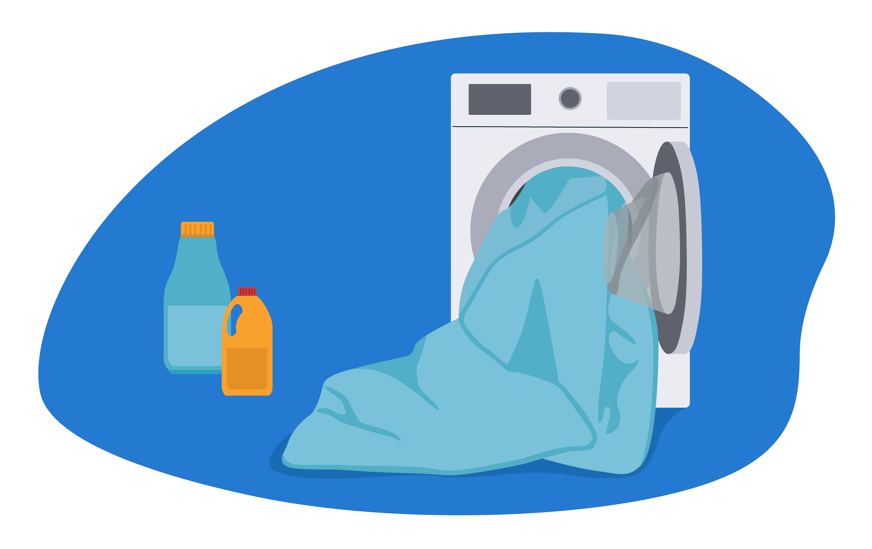 Using a machine to wash a fluffy comforter may flatten the filling or make it lumpy.
So, read the care instructions carefully and buy the dohar blanket for summer that suits your washing needs.
Cloth Fusion

AC Blanket for Single Bed

Price from &nbsp

₹799

₹ (1,299 )

The light, airy AC blanket fleece feels very comfortable and smooth on the skin.

The light, airy AC blanket fleece feels very comfortable and smooth on the skin.

Price from

₹799

(₹1,299 )
Final Words
Packing away the winter quilt in the summer and swapping it out for a quality summer blanket is a good idea.
AC quilts are specially made for summer to give you a soundless sleep at summer nights.
So, buy the best blanket for summer that fits your needs and budget for a restful sleep all night long. 😴
Cloth Fusion

Reversible AC Comforter for Double Bed

Price from &nbsp

₹1,599

₹ (2,999 )

This natural reversible summer blanket is made from 100 percent microfiber.

This natural reversible summer blanket is made from 100 percent microfiber.

Price from

₹1,599

(₹2,999 )

Story @ Home

Floral Pattern Single Bed Comforter

Price from &nbsp

₹859

₹ (2,499 )

Get soundless sleep in the hot summer with this super-soft cotton comforter.

Get soundless sleep in the hot summer with this super-soft cotton comforter.

Price from

₹859

(₹2,499 )

Blocks of India

Cotton King Size Reversible Dohar

Price from &nbsp

₹2,099

₹ (4,199 )

Give yourself a special treatment with a hand block king-size AC quilt

Give yourself a special treatment with a hand block king-size AC quilt

Price from

₹2,099

(₹4,199 )