Top Features Of Wakefit Orthopaedic Memory Foam Mattress Mattresses
Ergonomic design and high-density foam provide extended durability to the mattress.
Medium-firm base foam mattress offers better support.
Advanced zonal support technology with 7 Pressure Zone Foam
Higher breathability and good airflow create a stable temperature while sleeping.😴
The removable zippered external cover is made from a premium quality high GSM spun knitted fabric.
It is allergy-free as memory foam tends to have a low moisture build-up, thereby restricting the entry of dust, mold, pollen, and pet dander to hide in this dense material.
The manufacturer offers a 100 night free- trial & a 10-year warranty.
Customers can avail themselves of a no-cost EMI option on the purchase.
Wakefit Orthopaedic Memory Foam Mattress – Quality
The secret ingredient of this mattress lies in its composition—the next-generation high-density memory foam, which contours your curves naturally and furnishes a soothing impact.
The foam is temperature-sensitive that makes it sink in more as and when your body warms up.
It is more flexible and less stiff. 👏
Further, the foam is adulteration-free, and there is no use of any kind of VOCs(Volatile Organic Compounds) in its design.
The Wakefit Orthopaedic Memory Foam Mattress features different layers.
The Base
It is made out of High-resilience foam for a good firm foundation and long life.
The Second layer/transition layer
They are made with combination foam comprising seven pressure zones.
The layer provides varying levels of support.
The Third Layer/ top layer
The visco-elastic Next-generation memory foam material contours to the shape of your body, embraces your curves by evenly distributing body weight, and makes you feel cozy and comfortable.
The top layer is covered by a thin and breathable cover fabric.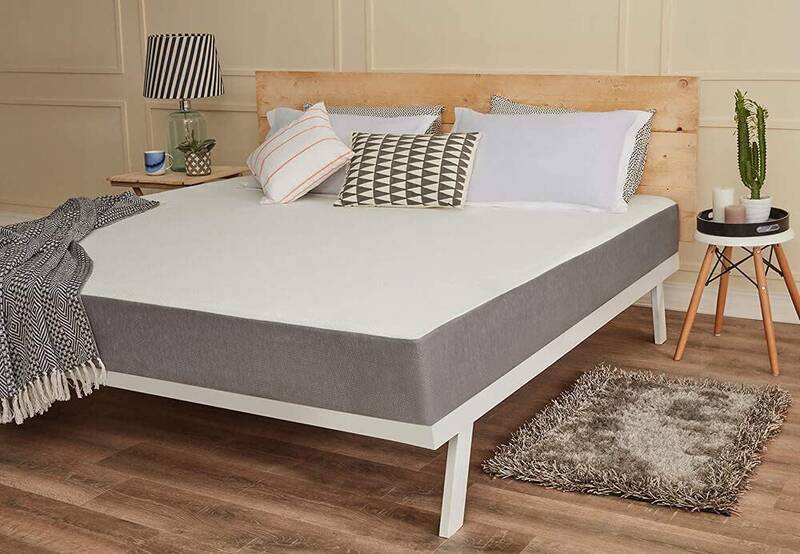 Wakefit Orthopaedic Memory Foam Mattress - Comfort
The orthopedic mattress has an ideal firmness level (neither too hard nor soft) and pressure relief that is absent in a traditional mattress.
The premium memory foam can take the pressure off your denser and heavier body parts to get you targeted tailored support.
The material is flexible enough to contour to different sleeping positions without compromising on comfortability.🤓
It is ideal for all kinds of sleepers.
Memory foam inherently supports your body alignment and is a perfect fit for all kinds of sleepers like back, stomach, or side sleepers.
This is due to its moldable and temperature-sensitive properties.
This Wakefit mattress offers you continual sleep.
You can quickly change your sleeping position without any trouble.
Wakefit Orthopaedic Memory Foam Mattress - Pressure pain relief
Wakefit has specially crafted this orthopedic mattress using the top-quality HR (High Resilience) foam that relieves painful pressure points due to its moldability.
This factor has led to increased recommendations by doctors to provide significant pressure relief to sensitive areas during different medical needs such as orthopedic diseases (arthritis and fibromyalgia), chronic respiratory problems, sleep disorders, etc.
Lying down on such mattresses eases breathing during sleep.
It helps people sleep more comfortably, reduces pressure on the spine, eliminates joint pains and body aches, and even reduces bedsores during a good night's sleep. 🛏️
You can have complete rest with proper support along with balanced pressure.
Wakefit Orthopaedic Memory Foam Mattress – Motion isolation
Many of us shift our sleeping positions while sleeping.
Waking up during the night due to disturbance by others sleeping on the same bed may be an issue many faces.
With the motion transfer-resistant Wakefit orthopedic mattress, you can be assured of zero partner disturbances.
The use of memory foam in the mattress has optimum construction to absorb motion.
It ensures that no motion is resonated through waves while your partner is tossing, turning, or slipping in or out of bed.
It neither squeaks nor creaks to disturb the sleepers.
Hence it is perfect for couples.👫
Tip: If you're sharing your bed with a partner, it is advisable to choose a larger mattress, like the Wakefit king-size mattress (you can even customize if space allows) to limit motion transfer.
Wakefit Orthopaedic Memory Foam Mattress - Durability
The durability of the Wakefit memory foam mattress is commendable as the robust material doesn't lose its firmness for a long time.
The mattress doesn't lose its shape due to the high-resilience base foam foundation.
You wouldn't need to flip or turn the mattress regularly as it doesn't sag or get lumpy.
This medium density orthopedic memory foam mattress lasts about 9-12 years. 📅
Moreover, the orthopedic mattress by Wakefit stays clean and has low upkeep.
Tip: You didn't need any extra sleep equipment such as a topper to enhance your sleep experience and added support.
If you need extra firmness, just flip the mattress upside down (grey side).
Wakefit Orthopaedic Memory Foam Mattress - Firmness
The ideal firmness of any memory foam mattress, especially with therapeutic features, should be medium-firm or firm.
The level of firmness of the mattress decides some crucial physiognomies of the product, such as support and overall comfort.
As per the accepted global firmness scale of 1-10 (1 being the feather-soft and 10 being the hardest), the Wakefit orthopedic mattress ranks about 5-7.
The mattress is ideal for all sleeping positions at this level of firmness, including side sleepers and stomach sleepers.
TIP: If you are unsure about the firmness or feel, do not worry as the Wakefit mattress comes with a 100-night trial free period offer. 🤭
This makes it a perfect home solution.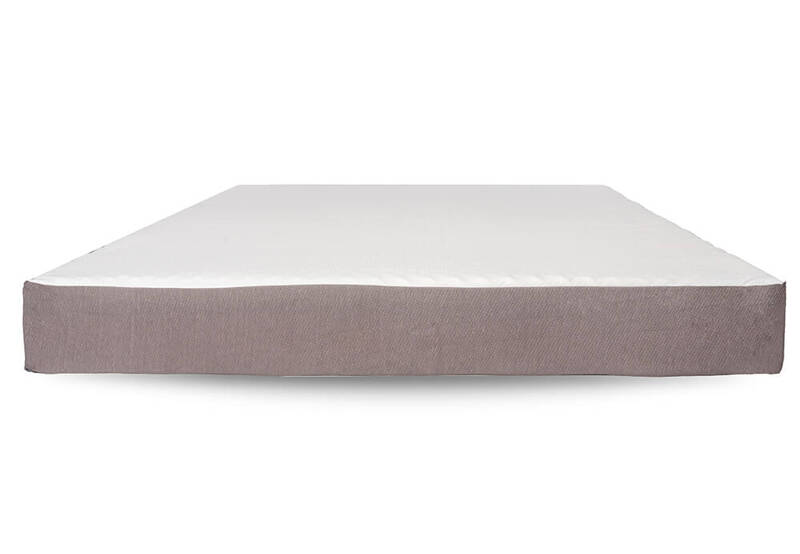 Wakefit Orthopaedic Memory Foam Mattress - Performance
Wakefit R&D team has designed this mattress keeping in mind the needs of the users.
The use of advanced zonal support tech ensures proper body alignment.
When you lie down on the mattress, your shoulder will sink in, your hips remain elevated, and your spine is straight, thereby maintaining proper posturing while sleeping. 😄
It boosts natural body contouring and provides good edge support.
The ergonomically constructed mattress is non-toxic inbuilt.
It is very hygienic and safe.
There is no presence of any kind of VOCs in its composition.
Additionally, the anti-allergic feature of memory foam makes it ideal for people who are sensitive to dust and dander.
Again, there is a removable zippered wakefit mattress cover that is washable.
Suitable for proper physiological support to everyone.